The minor league season is about to start, but before we do, here is a preview for you to check out. Below you will find the top prospects by position, players to watch at each level, potential breakout prospects and more!
Houston Astros Top 35 Prospects
Astros Top Prospects By Position
Astros Potential Breakout Prospects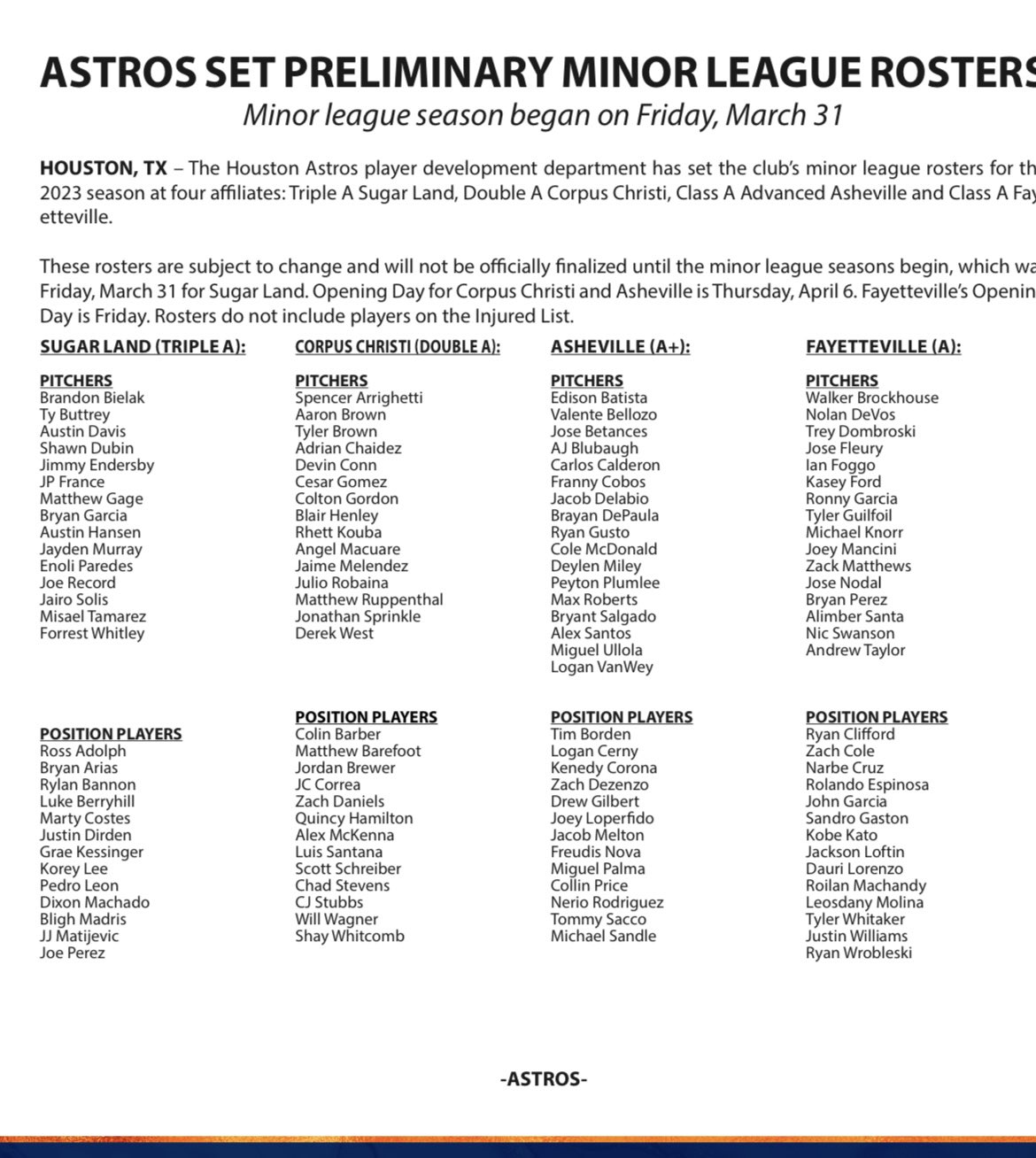 Astros Minor League Players to Watch
Be sure to follow on Twitter, @AstrosFuture, follow me on Instagram, @AstrosFuture and like my Facebook page, facebook.com/AstrosFuture.