Astros Set Minor League Rosters for 2018
We are less than a week away from MiLB Opening Day and today the Astros released the minor league rosters for each full season squad. You can see the roster below.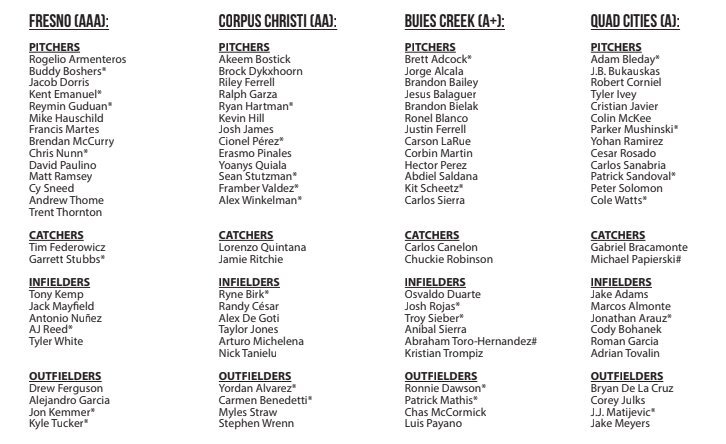 There are some interesting names that were aggressively promoted like Yordan Alvarez, Corbin Martin, and many more. I will take a closer look at some names to watch for each minor league team early next week.
Be sure to subscribe to receive weekly updates on the Astros minor league system. Also be sure to follow on Twitter, @AstrosFuture, and like my Facebook page, facebook.com/AstrosFuture.
**Header Photo Credit: Kiel Maddox**
Also, for those amateur and professional baseball players out there looking for a new quality product to swing check out Aul Bats at AulBatCompany.com. Handmade with attention to detail for a premier product.