Astros Top Three Right Field Prospects For 2018
We continue our look at the top three prospects at each position moving to the right field position this week.
Top Three Prospects By Position:
Catcher
First Base
Second Base
Third Base
Shortstop
Left Field
Center Field
---
Benedetti was the Astros 12th round selection in the 2016 draft. He had a solid college career which saw him hit .326 with 45 BB/29 SO in 54 games during his junior season. Benedetti had a good debut following the draft hitting .309 with a 121 wRC+ for Tri-City. Benedetti started the season with Quad Cities and really put together a nice run. He played in 69 games for Quad Cities hitting .332 with .446 OBP, 51 BB/47 SO and a 163 wRC+. The walk and strikeout rates are what really stood out, 17.3 BB% and 15.9 K%. He was promoted to Buies Creek and hit .268 in the final 23 games. Overall he had 27 doubles and 5 homers. He doesn't have a lot of power, though he has good size (6'2, 225 lbs). Next year will be an interesting one for him to see if he can continue the stellar on base numbers.
2017 Stats: 92 G, .316 BA/.421 OBP/.452 SLG, 27 2B, 1 3B, 5 HR, 41 RBI, 2 SB, 60 BB/68 SO
Wrenn appeared to be a steal early on (6th round in 2016) as he broke onto the scene with 9 HR and a .908 OPS in 36 games for Tri-City.  He didn't repeat the success in 2017 but the year wasn't a waste either. He is super talented and possesses plus speed, great defense, and solid pop. He started the year with Quad Cities and hit .288 in 42 games (127 wRC+) with a 25.3 K%. He was promoted to Buies Creek where he posted a 85 wRC+ in 83 games but had a solid walk rate at 9.1 BB% and cut down on the strikeouts to 18.7 K%. He will be just 23 next year and will need a good season to keep up his prospect status.
2017 Stats: 125 G, .258 BA/.332 OBP/.365 SLG, 17 2B, 6 3B, 7 HR, 36 RBI, 18 SB, 50 BB/112 SO
Machado has been in the Astros system since 2015 and played in rookie ball this year repeating GCL and Greeneville.  He had solid numbers hitting .319 with .861 OPS in 33 games for the GCL Astros. He finished the season playing in 8 games for Greeneville hitting .345. Overall he had a 139 wRC+ in 2017. Baseball Prospectus noted that Machado is a solid contact hitter with good plate discipline. While he doesn't have a ton of power, he still has room to project for more. Machado will be 20 in 2018.
2017 Stats: 41 G, .324 BA/.387 OBP/.462 SLG, 6 2B, 4 3B, 2 HR, 17 RBI, 6 SB, 11 BB/22 SO
---
Other Notables:
Bryan De La Cruz (A) –  De La Cruz was signed by the Astros in 2013 out of the Dominican Republic. De La Cruz has a good body at 6'2″ and 175 lbs with the chance to add more power as he grows. He has the classic right field profile with power and a big arm in the outfield. He played in 60 games in 2017 hitting .244 with a .625 overall.
Be sure to subscribe to receive weekly updates on the Astros minor league system. Also be sure to follow on Twitter, @AstrosFuture, and like my Facebook page, facebook.com/AstrosFuture.
**Header Photo Credit: Richard Guill**
Check out Most Valuable Signatures for all of your autographed memorabilia needs. Just clink the photo below!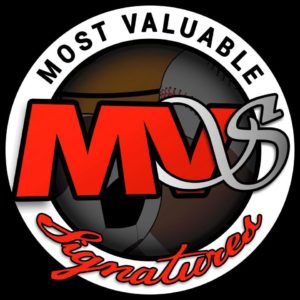 Also, for those amateur and professional baseball players out there looking for a new quality product to swing check out Aul Bats at AulBatCompany.com. Handmade with attention to detail for a premier product.