2017 Buies Creek Astros Season In Review
The 2017 season was the inaugural season for the Buies Creek Astros. They put together a solid season as they split time at home with the Campbell Camels (NCAA) while the stadium in Fayetteville is being built. Here is a recap of how the 2017 went for the Astros.
2017 Record: 74-65
The Astros opened up the season on a five game winning streak helping them to a 16-8 record in April. They would follow that up going 14-15 in May as they hovered around .500. Buies Creek finished the first half going 37-33, good for third in the Carolina League Southern.
Buies Creek got the second half started off right going 21-9 in July to put themselves in position for the playoffs. They would finish the second half 37-32, second place in the Carolina League Southern. They finished 74-65 overall, the best record in the Southern Division, but since they didn't win the first or second half, they missed out on the playoffs.
There were several players that did make an impact, as is the case every season. Yordan Alvarez, who played well for Quad Cities was also a big time contributor for the Astros. Alvarez hit .277 with 3 HR, 36 RBI in 58 games. One of the best, and most consistent performers for the Astros was outfielder Myles Straw. He hit .295 with .412 OBP and 36 SB in 114 games. Kyle Tucker also started the season with Buies Creek and had a .932 OPS before being promoted to AA. Jake Rogers, who was traded for Justin Verlander, was also a big time contributor hitting 12 HR in 83 games.
On the pitching side there were some great performances as well. Hector Perez was second on the team in innings with 89.1 and had 104 strikeouts, though he walked 67. Brett Adcock started out the season hot for Quad Cities and was promoted to Buies Creek where he had a 4.71 ERA with 80 K in 84 IP. Jorge Alcala, Justin Ferrell, Framber Valdez, Yoanys Quiala, and Kevin Hill all were great in their time with Buies Creek. Nick Hernandez started the season with Buies Creek and was dominant posting 1.59 ERA with 48 K in 34 IP. Here are the team leaders for 2017:
TEAM LEADERS
Hits – Myles Straw (129)
Doubles – Jake Rogers (18)
Triples – Myles Straw (7)
Home Runs – Jake Rogers (12)
Runs Batted In – Jake Rogers (55)
Average – Myles Straw (.295)
Innings Pitched – Matt Bower (94.2)
Wins – Justin Ferrell (7)
Saves – Nick Hernandez (9)
Strikeouts – Hector Perez (104)
Earned Run Average – Kevin Hill (1.05) (minimum 30 IP)
NOTABLES
Jorge Alcala, RHP
Alcala started out the season with Quad Cities and posted a 2.03 ERA with 35 K in 31 IP before being promoted to Buies Creek. With BC he had a 3.45 ERA with 60 K in 78.1 innings, allowing just 55 hits good for a .200 batting average against.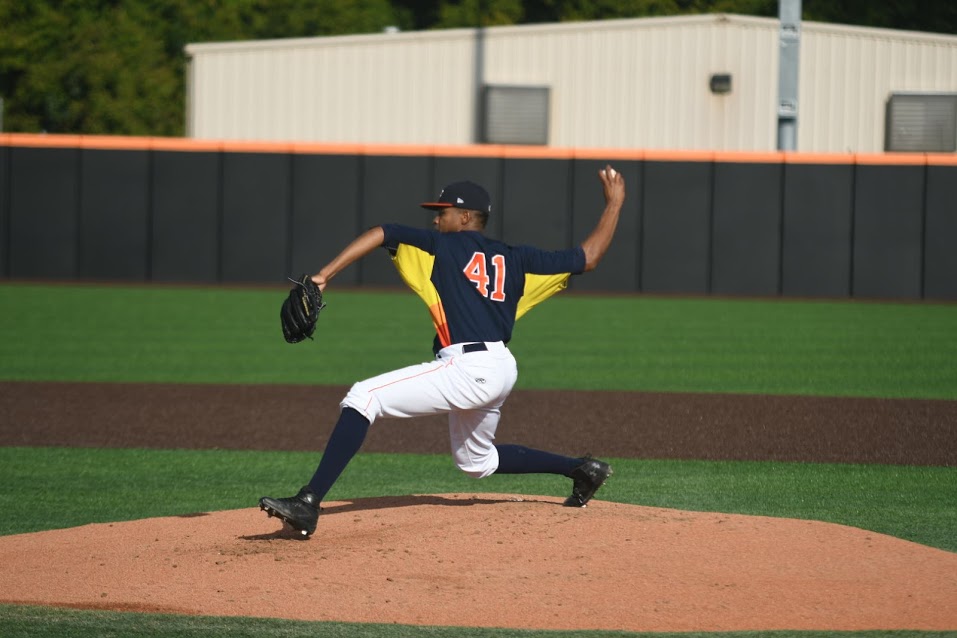 Myles Straw, OF
Straw had a breakout 2016 season and built on that in 2017. He played the majority of the season with Buies Creek slashing .295/.412/.373 in 114 games. He had more walks (87) than strikeouts (70) and stole 36 bases. He was a consistent force at the top of the lineup scoring 81 runs.
Yordan Alvarez, 1B/OF
Alvarez was acquired last year by the Dodgers and had a breakout 2017 campaign. After tearing the cover off the ball for Quad Cities, he was promoted to Buies Creek where he had an .722 OPS with 36 RBI in 58 games. He finished the season hitting .304 with 12 HR, 69 RBI in 90 games.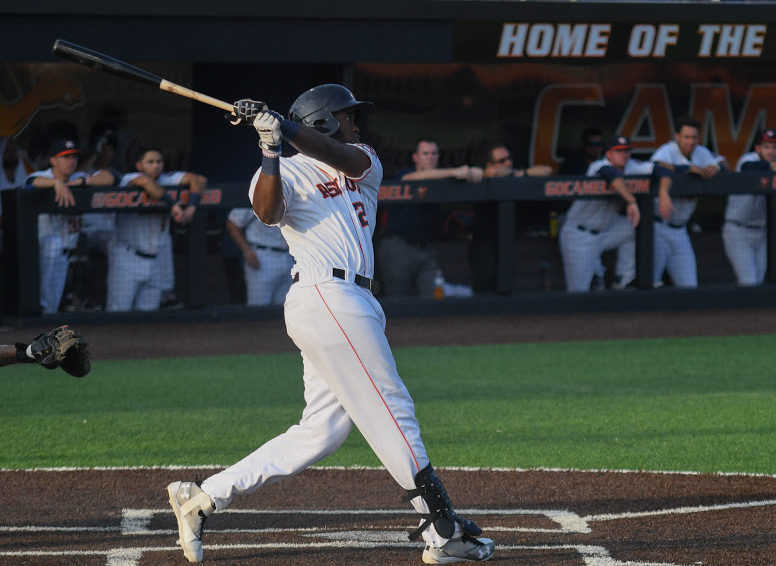 Kevin Hill, RHP
Hill was a late round pick but has defied the odds so far. He played across three leagues this season with the majority of his time at Buies Creek. In 10 relief outings he had a 1.05 ERA with 36 K in 34.1 innings.
2018 OUTLOOK
Chuckie Robinson was a key member for the River Bandits Championship run and he should be with Buies Creek in 2017, as well as Ronnie Dawson who finished the 2017 season in BC. Carson LaRue and Carmen Benedetti should also start with BC after finishing the season there. The Astros should field a very competitive team.
Be sure to subscribe to receive weekly updates on the Astros minor league system. Also be sure to follow on Twitter, @AstrosFuture, and like my Facebook page, facebook.com/AstrosFuture.
**Photo Credit: SR Photography**