Houston Astros Prospect Profile: Chuckie Robinson
Now that the minor league season is over, I figured this will be a good time to put out prospect profiles. This should be a good way to allow the fans to know where the prospect came from and their rise through the minors. We will start with a young catcher in the Astros system who has defied the odds so far. He is Chuckie Robinson.
Robinson was born in Danville, Illinois and attended Danville High School where he was a highly rated C/1B in high school. He was a three time All-Area first-teamer in high school and set a school record with 19 HRs. Chuckie Robinson, also known as Charles, is the sun of Charles Robinson Jr. His father was also a catcher in the minor who was signed by the Royals and spent some time with the Cubs. His grandfather was also a catcher in the minor leagues.
Robinson played college baseball at Souther Mississippi and had a breakout junior season hitting .288 with 7 HR, 44 RBI in 59 games. The Astros ended up drafting Robinson in the 21st round of the 2016 draft. At the time, he was seen as a solid receiver but some felt the bat would lag behind.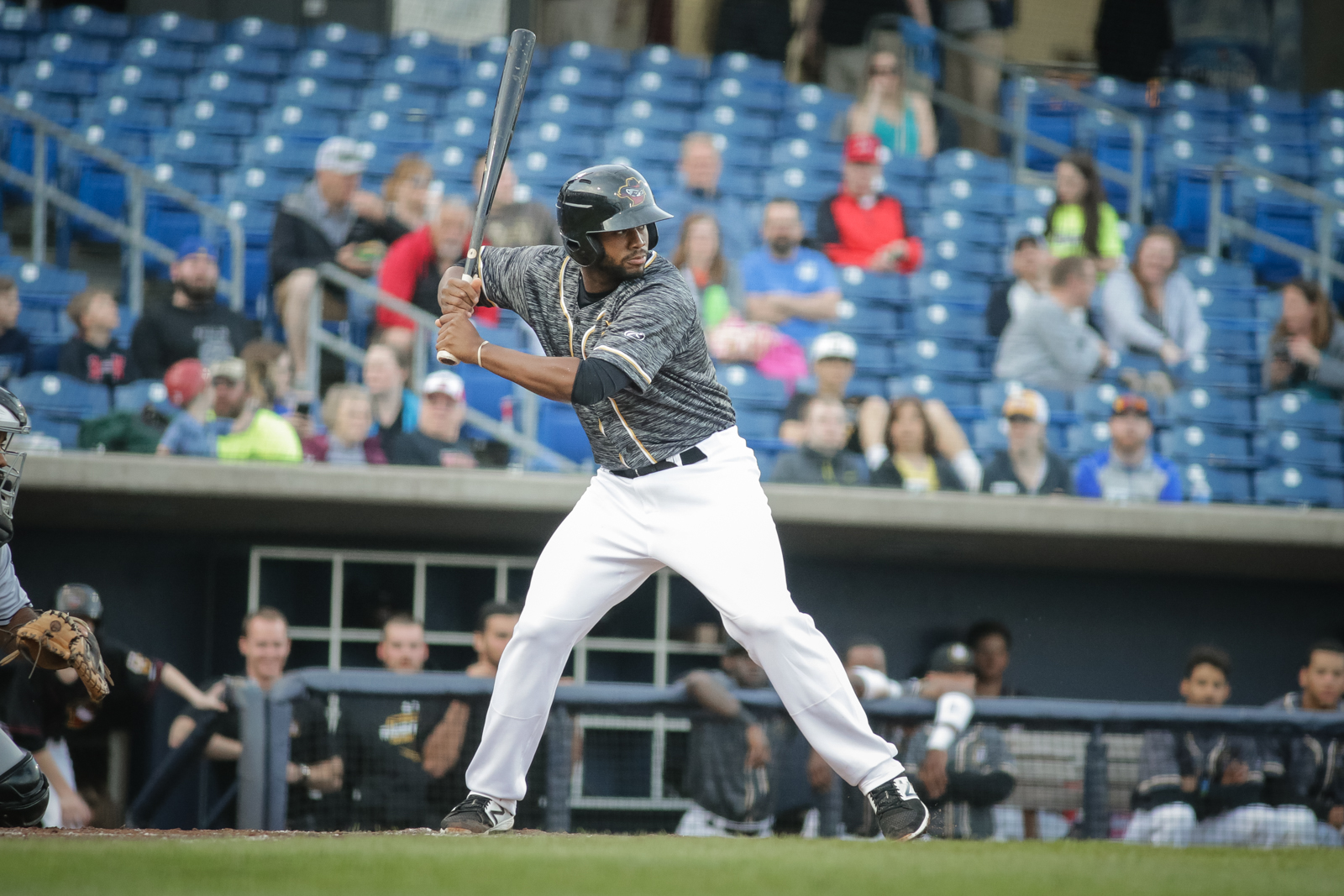 Robinson played in 45 games with the ValleyCats following the draft and hit .275 with just 2 HR, 18 RBI in 45 games. Robinson would play the entire season with Quad Cities, and was the only player to be on the roster the whole season. In 108 games he slashed .274/.330/.463 and had 32 2B, 15 HR, 77 RBI (122 wRC_+) as a consistent force in the middle of the lineup. He also helped carry the team to a Midwest League Championship.
Robinson won't turn 23 until December and has established himself as a legit prospect in the Astros system. He should get a nice look at Buies Creek and Corpus Christi next year now that Jake Rogers has been traded. The Astros have struggled to find the "catcher of the future" but maybe Robinson can be it.
Be sure to subscribe to receive weekly updates on the Astros minor league system. Also be sure to follow on Twitter, @AstrosFuture, and like my Facebook page, facebook.com/AstrosFuture.
**Photo Credit: Richard Guill**