Daz Cameron Making Noise With Bandits
Davenport, IA- When a young man has dreams of making the Major Leagues he doesn't envision being sent down from where he starts. All dreams are of shooting straight to the top without any bumps in the road and playing at a high level everyday. For one player who was considered a top prospect those dreams turned to nightmares in the spring of 2016.
Daz Cameron jumped into the spotlight when he spent just 51 games in the lower levels before being brought to the Class A Quad Cities River Bandits after being drafted in 2015. The 2016 season looked bright for Daz but after just 21 games he was sent down to Tri-City due to a .143 batting average. Most players would be miffed at the demotion, Cameron took it in stride and bettered his mechanics at the plate and hit . 278 in 19 games for the Valley Cats.
Cameron returned to the Bandits to start the 2017 season and has been making big waves. His fielding has been the same with great catches and a strong arm but the thing that has changed is hit hitting. He is hitting .232 on the season and .256 with runners in scoring position. His speed is very noticeable and not very many guys can compete with him on the base pathes.
It's not often that a young man can take a negative and turn it around like he has. The Astros youngster has a very bright future and I can see him moving up to Buies Creek very soon. As far as for right now he leads the Bandits in triples, stolen bases, runs and total bases. Over the last month he has helped lead the Bandits to the top of the Midwest League in the second half of their season.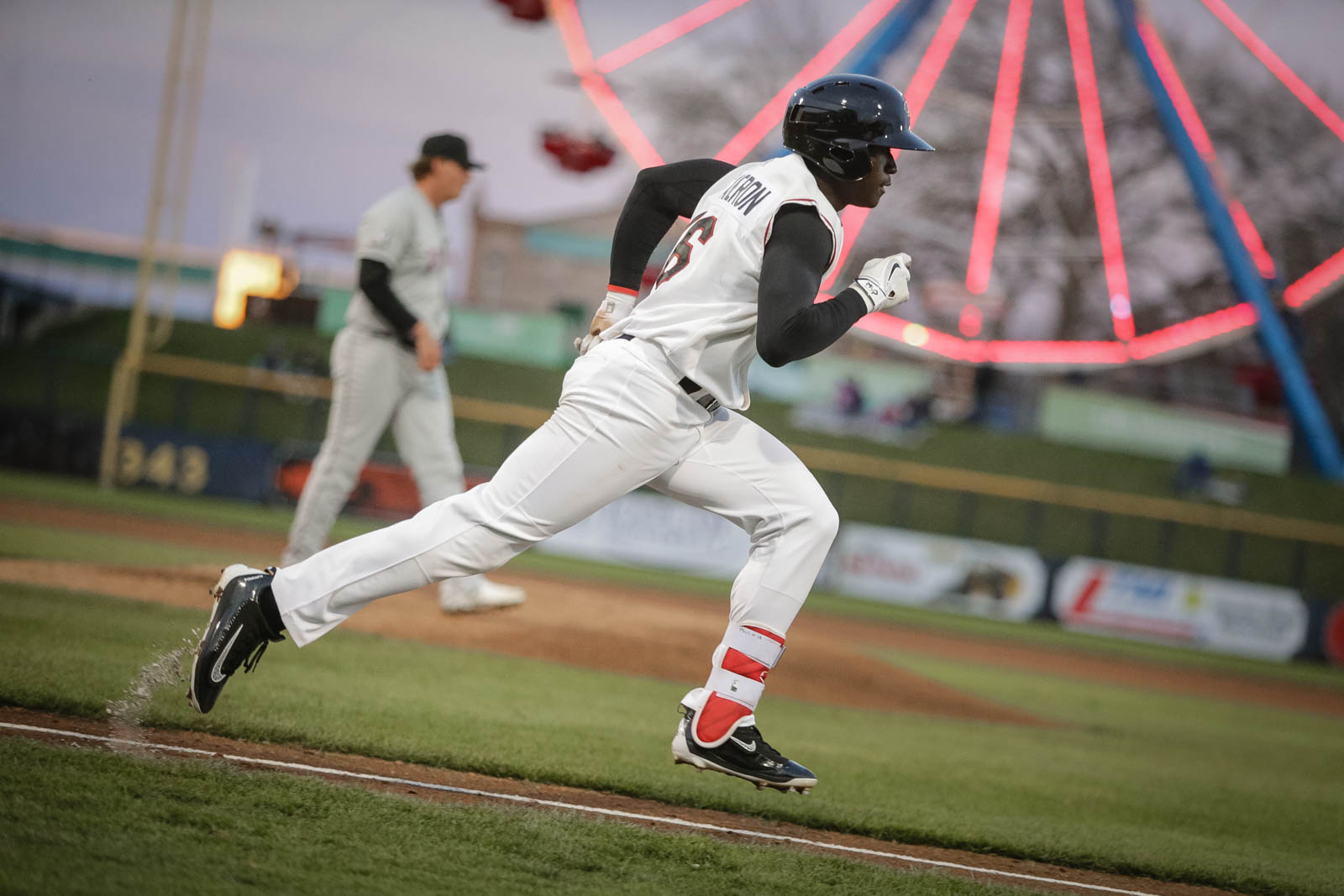 The most impressive thing is that over his last 10 games he is hitting .368 with 3 stolen bases and has been a part of some great game winning moments a couple times including a game winning hit to seal a win against Kane County on July 4. Make no mistake that Daz is much improved and will continue to do so.
Daz Cameron 2017 Stats:
76 G, .232 BA, 51 R, 16 2B, 6 3B, 9 HR, 42 RBI, 19 SB, 105 wRC+
Daz has made the necessary improvements however. While his walk rate has gone down just a bit, he has put a huge dent in his strikeout rate dropping it from 37.9% in 2016 to just 25.1% in 2017. He has really turned it up the last 16 games hitting .339 with 4 2B, 3 3B, 3 HR, 16 RBI and a 185 wRC+. His strikeout rate in those 16 games is just 21.1%.
As Astros fans, we are used to prospects tearing there way through the minor leagues right after getting drafted. This isn't always the case. Some guys take a little more time and Cameron may be one of them. Cameron's father, Mike Cameron, hit just .238 with 0 HR in 122 games in his age 20 season. He wasn't really on the prospect radar until he was 22-23 years old. That would be another 2-3 years for Daz. It appears he is turning the corner now though, and the sky is the limit for him.
Be sure to subscribe to receive weekly updates on the Astros minor league system. Also be sure to follow on Twitter, @AstrosFuture, and like my Facebook page, facebook.com/AstrosFuture.
**Photo Credit: Richard Guill**