Astros Future Interview: Trent Thornton
Every Astros fan has seen the reward of having a deep farm system. This can come from prospects contributing or having depth to make a deal. Drafting well is a huge component to this and it appears the Astros struck gold in 2015 with their 5th round selection of Trent Thornton.
As stated above, Thornton was selected by the Astros in the 5th round of the 2015 MLB draft out of the University of North Carolina. Thorton had a very good freshman season at UNC going 12-1 with a 1.37 ERA. He followed that up with a solid sophomore campaign posting a 2.73 ERA. He struggled a bit his junior year going 3-7 with a 5.08 ERA. Thornton was still selected in the 5th round and had a 3.27 ERA in 55 IP for Tri-City last season. He had a breakout 2016 and posted the following line between A+/AA:
2016 Stats: 10-5, 3.52 ERA, 135.2 IP, 133 H, 53 ER, 21 BB, 124 K, 1.4 BB/9, 8.2 K/9
Trent was able to take some time to answer some questions for me here. Let's get to the interview!
Astros Future (AF): What led to your decision to play baseball at UNC?
Trent Thorton (TT): "I had always dreamed of playing at a big D1 school and throughout the recruiting process North Carolina really stood out to me. I've always taken school serious and felt that I could get a great education and be a big part of a great baseball program as well. I loved the school's campus, athletics, and academics so it was a pretty easy choice to me, after all who doesn't love Carolina blue!"
AF: Can you describe the feeling of being drafted by the Astros?
TT: "When I was drafted by the Astros it was so surreal! I was with my family and it was very emotional because my dream was one step closer. The Astros have given me an amazing opportunity and I plan to make the most of it! My family has always been extremely supportive every step of the way."
AF: Did you have any knowledge of the Astros organization prior to the draft?
TT: "I actually knew a decent amount about the Astros prior to the draft because so many of my teammates from UNC were drafted by them, Kent Emanuel, Brian Holberton, Chris Munnelly, and Colin Moran being traded to them. So once I was drafted by them all those guys gave me some really great insight."
AF: How has the adjustment been between college ball and professional baseball?
TT: "For me the adjustment from college to pro ball wasn't too bad. Coming from a major D1 program you start to understand the game of baseball at a higher level. However, from a pitching aspect you learn to focus on a much higher level and really try to perfect your own craft. In short season our pitching coach Chris Holt really opened my eyes to new things that really helped me down the road. And I can say the same in Mike Burns when I was in Lancaster. You learn to study hitters tendencies because as you progress hitters have better plate discipline and are overall better."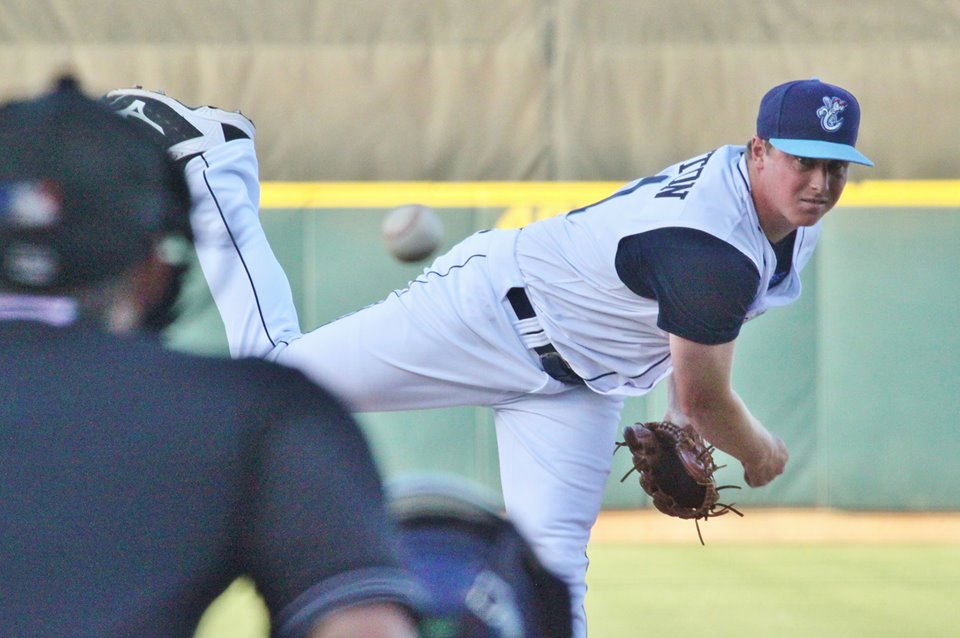 AF: Can you describe your pitching repertoire?
TT: "Four season fastball (91-95); Cutter (87-90); Split Change (77-80); Curveball (77-81); Slider (79-84). For me, especially last year the cutter was a huge pitch for me which I actually picked up last year!"
AF: Are there any pitchers you try to model yourself after?
TT: "I used to model my pitching after Tim lincecum, I felt like my arm action and body type were very similar to his. However, after about halfway through the season I toned down my leg kick to make my delivery more repeatable and consistent."
AF: Name one hitter in the Astros minor league system you would least like to face in a game?
TT: "I'm not sure if I can say if there is one hitter I wouldn't like to face simply because those are the type of guys you want to face! I feel that the better hitters make you a better pitcher. Guys like Ramon Laureano and Nick Tanielu are great hitters with great approaches."
AF: You have moved pretty quickly through the system reaching Double-A in just your second year. Has this aggressiveness helped you?
TT: "I moved through the system a little quicker than some this year but it motivates me to continually push myself. My dream wasn't to play minor league baseball, my dream is to play in the big leagues so I make sure to work hard and do what needs to be done in order to keep moving up"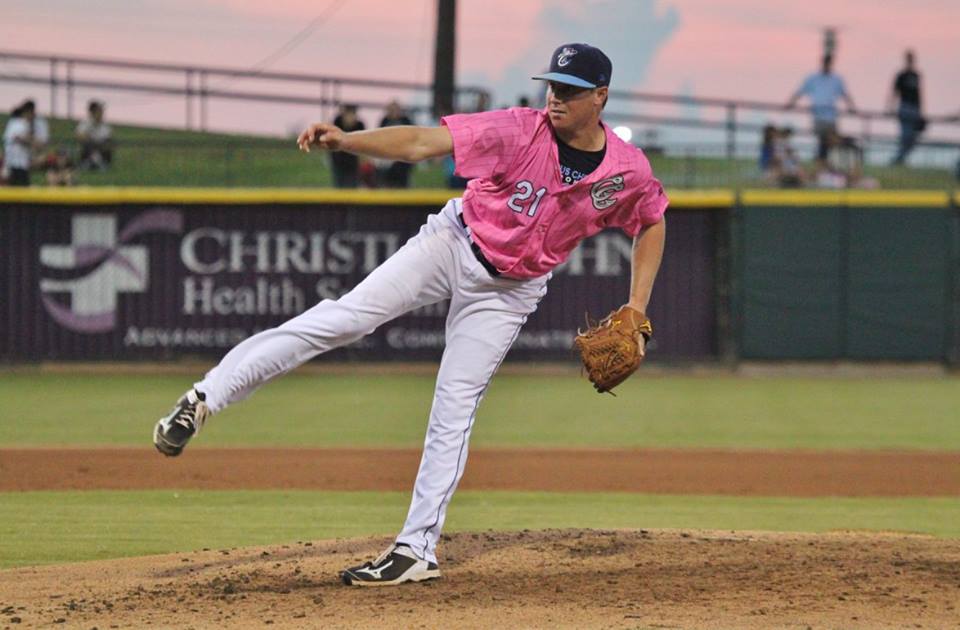 AF: What do you feel is your biggest asset on the mound and what is one thing you would like to work on?
TT: "My biggest asset on the mound I would say is my extreme competitive nature. I want to win more than anyone and definitely hate to lose. I take my job extremely serious but also always remember to have fun. I love pressure situations and don't back down."
AF: You set a career high (college or MiLB) in innings but ended the season strong with a 2.35 ERA in seven Double-A starts. Was fatigue a concern for you late in the year?
TT: Fatigue was never a concern for me. I feel that I take good care of my body and do everything it takes to stay healthy. We run and workout on a strict schedule and personally I work on my flexibility every day.
AF: If you weren't playing baseball, what would you be doing?
TT: "I was a business major at North Carolina so if I wasn't playing baseball I would like to think I would be doing something in that field. Whether in sales or finance I'm not sure but I'd like to think I have a pretty creative mind. I like to stay busy and play a lot of golf!"
AF: What are your plans for the off-season?
TT: "So far during the off season I've been working out and running regularly. I've helped coach up at my old high school and some with my old travel team. I occasionally help my dad at work. I like staying busy so anything that helps in that regard. I've been playing some golf as well!"
AF: What is one thing the Astros fans should know about you?
TT: "One thing Astros fans should know about me- i was a pitcher only in college but had one at bat against Maryland and hold a record for highest batting average at UNC, 1-1 (1.000) maybe the Astros might let me hit haha! Only kidding."
Thanks again to Trent Thornton for taking the time to answer some questions. Enjoy the off-season and we look forward to seeing you in 2017!
Be sure to subscribe to receive weekly updates on the Astros minor league system. Also be sure to follow on Twitter, @AstrosFuture, and like my Facebook page, facebook.com/AstrosFuture.
**Photo Credit: Tammy Tucker**