Corpus Christi Hooks Season In Review
The Corpus Christi hooks were, once again, one of the most talented teams in all of minor league baseball. With a bevy of top prospects the Hooks put together a fantastic 2016 season making the playoff but ultimately coming up short of picking up another Texas League title.
2016 Record: 85-55, 1st Place Texas League South Division
Even though the team was full of talent, the season didn't start off well. The Hooks finished the month of April with a 9-12 record finding themselves in a small hole. They wasted no time digging out of it though dominating May with a 21-8 record vaulting them to first place in the Texas League South Division. They continued to dominate the Texas League going 21-6 in June to wrap up the first half division title and give them a huge cushion going into the second half. The unfortunate part of a minor league team dominating is that means some of the players are going to get promoted leaving the team with some holes. Bregman and Hernandez were promoted at the end of June joining Musgrove in AAA. Losing that talent showed as they went just 12-16 in July. They received reinforcements from Lancaster and went 19-9 in August before heading into the playoffs. Unfortunately, they were knocked out of the playoffs in the first round by Midland.
There were several players throughout the course of the season that caught the attention of Astros fans and scouts. After being drafted #2 overall in 2015, Alex Bregman, started the season with the Hooks. He dominated the Texas League early finishing with 14 HR, 46 RBI and just 26 K in 62 games. He was promoted to AAA where he conituned his hot hitting earning him a promotion to the MLB. After a rough start, Bregman really turned it on and helped the Astros make a push for the AL Wild Card.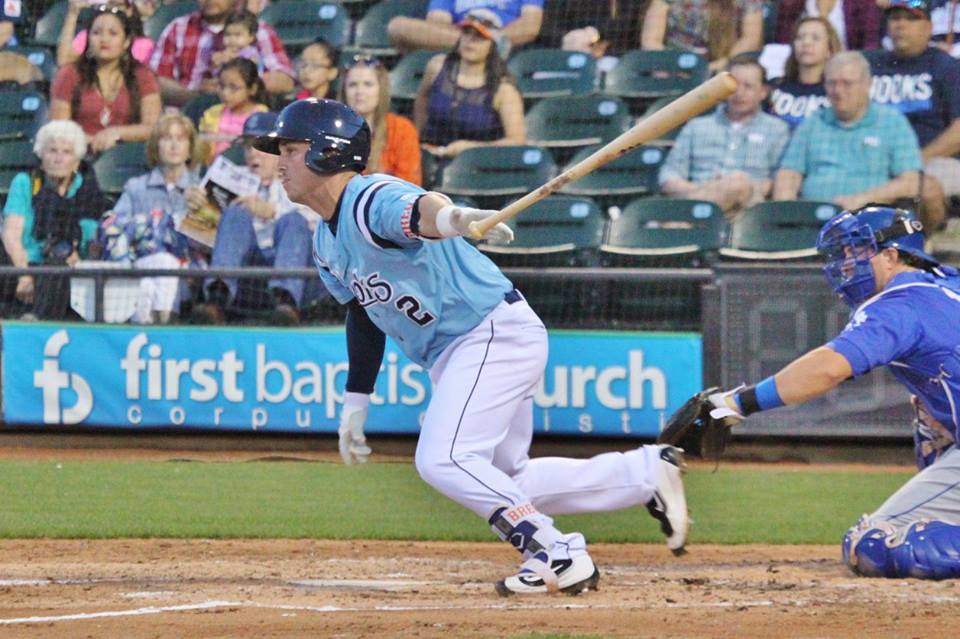 Teoscar Hernandez had a breakout 2014 season getting many excited for 2015. Unfortunately the 2015 season didn't go as planned as he hit just .219 in 121 games. Teoscar responded in a big way in 2016 making adjustments at the plate. In 69 games for the Hooks he hit .305 with 6 HR, 30 RBI, 29 SB and 55 K in 69 games. Like Bregman, he was promoted to AAA and hit well with 4 HR, 23 RBI and a .313 BA in 38 games before getting promoted to the Astros.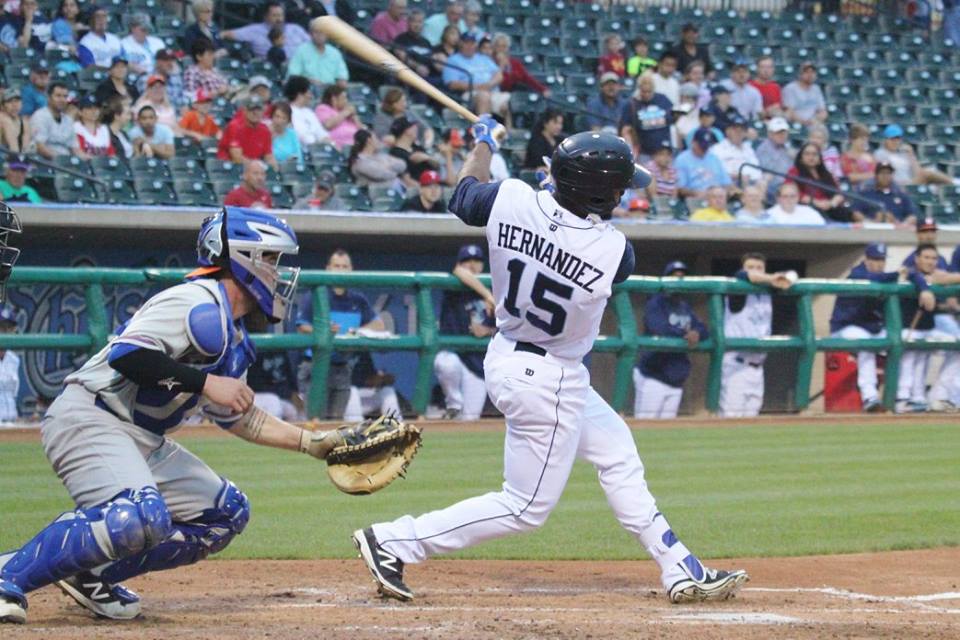 Last year the Hooks had an under the radar starter dominate in Chris Devenski. This season a smiliar performance came from Keegan Yuhl. Yuhl is a slightly older prospect at 24 years old but he pitched well posting a 3.04 ERA with 21 BB/75 K in 97.2 innings. He was particulary dominant in April, May, and June with a 2.41 ERA in those three months.
Francis Martes, one of the top pitching prospects in baseball, put together a very good 2016 season. He pitched the full year in Corpus and went 9-6 with a 3.30 ERA and 47 BB/131 K in 125.1 innings. Those numbers don't paint the whole picture though as he struggled a bit early. From May 17th to the end of the season, Martes posted a 2.52 ERA with 114 K in 103.2 innings.
TEAM LEADERS
Hits – J.D. Davis (130)
2B – J.D. Davis (34)
3B – Derek Fisher (4)
HR – J.D. Davis (23)
RBI – J.D Davis (81)
BA – Teoscar Hernandez (.305 minimum 300 PA)
SB – Teoscar Hernandez (29)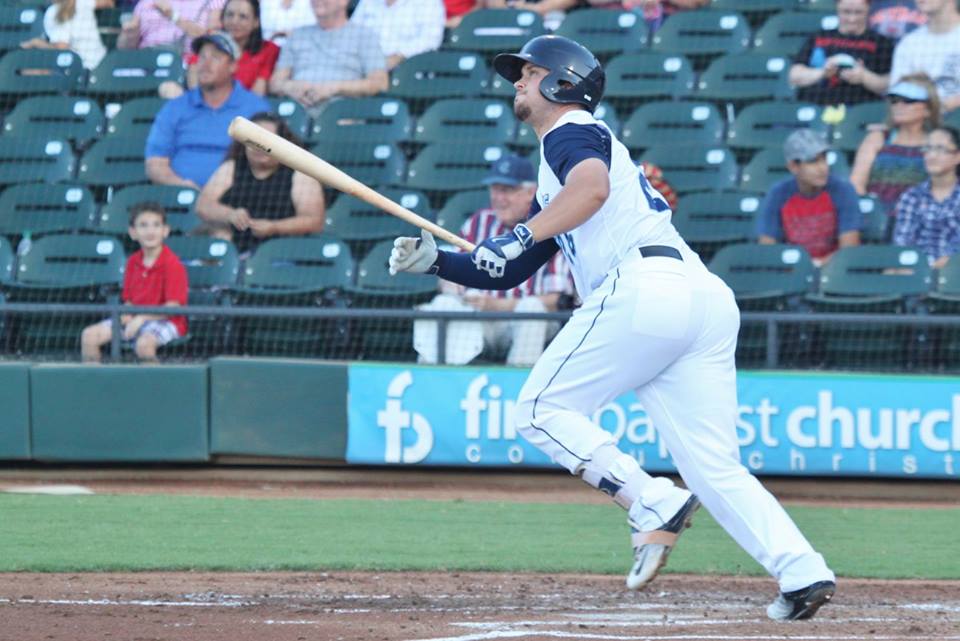 Innings- Francis Martes (125.1)
Wins – Francis Martes (9)
Saves – Aaron West (15)
Strikeouts – Francis Martes (131)
ERA – David Paulino (1.83 minimum of 60 innings pitched)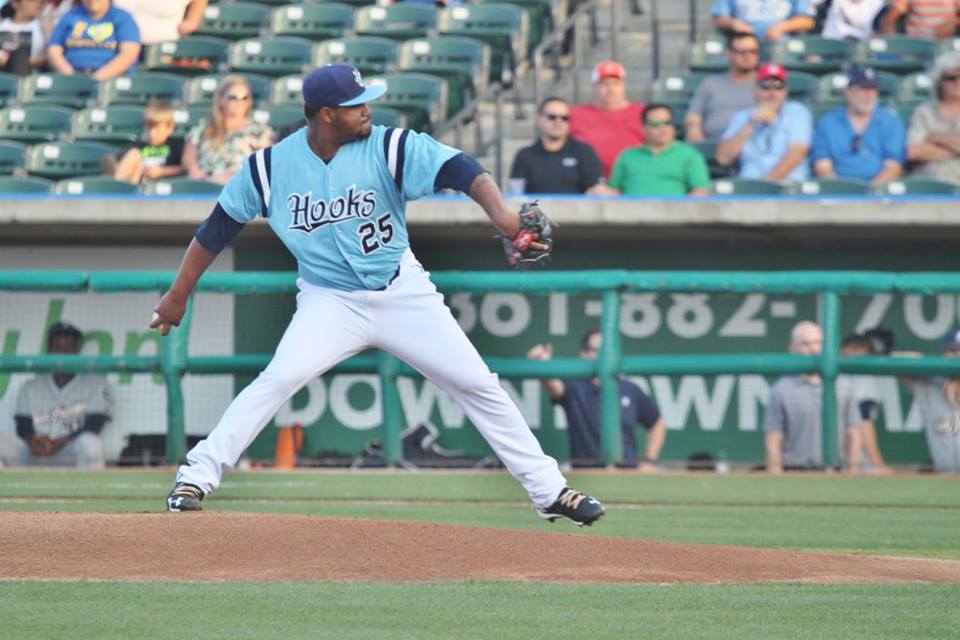 OTHER NOTABLES
J.D. Davis, 3B
Davis was the Astros 3rd round pick in the 2014 draft. He was drafted with good power potential and has shown just that. He had a solid 2015 season with 26 HR, 101 RBI in 120 games and built on that in 2015. He posted an overall season line of .268 BA/.334 OBP/.485 SLG with 34 2B, 23 HR, 81 RBI. He does have some swing in miss in his game but is one of the better power prospects in the Astros system. Expect him to start 2017 in AAA.
Garrett Stubbs, C
Stubbs has received a lot of coverage in the 2016 season, and rightfully so. The 8th round pick in 2015 was known as a glove first catcher but showed great improvement with the bat this season. After hitting .291 with 6 HR in Lancaster, some thought it might have been the Lancaster effect boosting his numbers. He proved them wrong by improving in every category and hitting .325 with 4 HR, 16 RBI in 31 games. He also only struck out 48 times in 86 games.
Derek Fisher, OF
Another 214 draftee, Fisher was selected in the first round by the Astros. Thought of as one of the higher potential college bats in the draft, he has shown that in the Astros system. In his first full MiLB season in 2015 he .275 with 22 HR, 31 SB between A/A+. This season he showed off the power/speed combo again hitting 21 HR and stealing 28 bases between AA and AAA. He also walked 83 times in 129 games.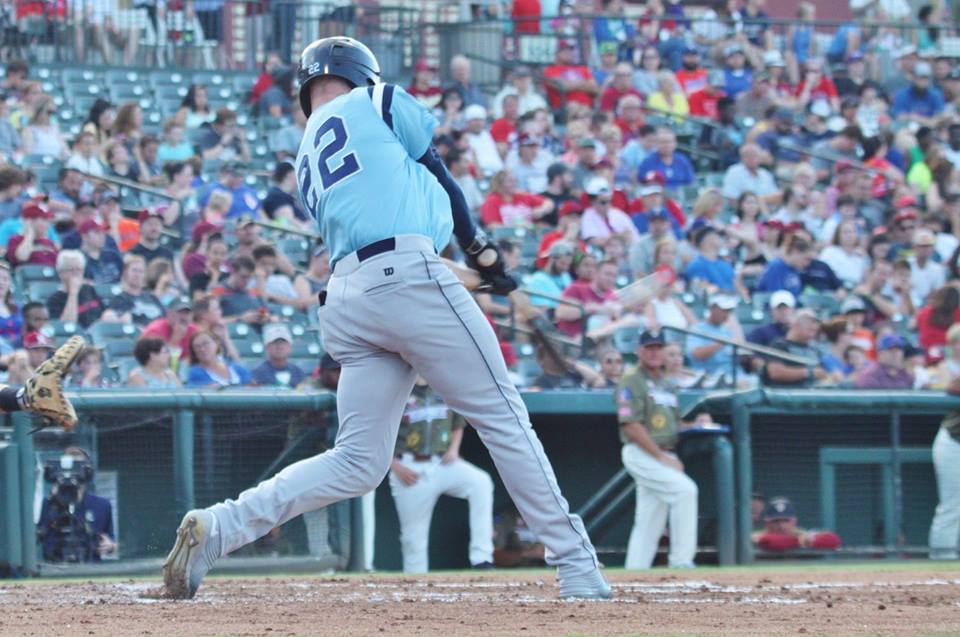 Others
Ramon Laureano had a big 2016 season. He started off in Lancaster and hit .317 before being promoted to Corpus where he hit .323 with 5 HR in 36 games. Drew Ferguson was another guy who started in Lancaster and finished in Corpus. In his 15 games with Corpus he hit .327 with 3 HR. Joseph Musgrove only tossed 26.1 innings for Corpus but he posted a 0.34 ERA with 3 BB/30 K, which was enough for him to get promoted. Brendan McCurry, acquired in the Lowrie trade, was the Hooks first half closer and posted a 2.27 ERA with 50 K in 39.2 innings.
2017 OUTLOOK
As stated at the beginning, the Hooks were one of the more talented teams in minor league baseball this season. While predicting future rosters is difficult, they should be getting quite a few guys back from their late season run such as Laureano, Ferguson, Stubbs, Armenteros, Thornton and many others. Jason Martin had a great season in Lancaster and should be starting the year with Corpus as well. Expect another talented team in 2017. We will end with a beautiful Alex Bregman walk-off homerun.
Be sure to subscribe to receive weekly updates on the Astros minor league system. Also be sure to follow on Twitter, @AstrosFuture, and like my Facebook page, facebook.com/AstrosFuture.
**Photo Credit: Tammy Tucker**