Lancaster JetHawks Season In Review
The Lancaster JetHawks made their third consecutive appearance in the California League playoffs in 2016.  They were looking to win it all again for the first time since 2014, but it wouldn't go according to plan.  After taking down the Rancho Cucamonga Quakes in the first round, the JetHawks met their fate in the Semifinals losing to eventual Champions High Desert Mavericks.  It can feel like a disappointment to some walking away without a title, but the organization must be thrilled with the continued succees of its highest level Class-A team, and the progression of the players within the organization.
2016 Record: 77-63, 3rd Place California League South Division
It wasn't the best of starts in 2016 for Lancaster.  Having to deal with weather issues early on with two game postponements, the JetHawks stumbled to a 9-12 record in April.  Their fortunes would turn around a bit in May as they post a winning record enroute to a .500 finish (35-35) at the conclusion of the first half of the season.  Things would be different for them in the second half of the season finishing 16 games above ,500 (42-28) propelling them into the California League playoffs. Lancaster beat Rancho Cucamonga in round 1 to move onto the Semi-Finals. Unfortunately, their season ended losing 3 of 4 to High Desert in the Semis.
There were several players throughout the course of the season that caught the attention of the Astros front office.  Nick Tanielu was one in particular that grabbed mine early on.  His time in Lancaster was short (35 games), but he left an impression before being promoted to Double-A Corpus Christi.  Tanielu had a hitting line of .372/.405/.555/.960 before moving up.  Things weren't as easy for him in Double-A, but he still produced just not at the same level as he did in Lancaster.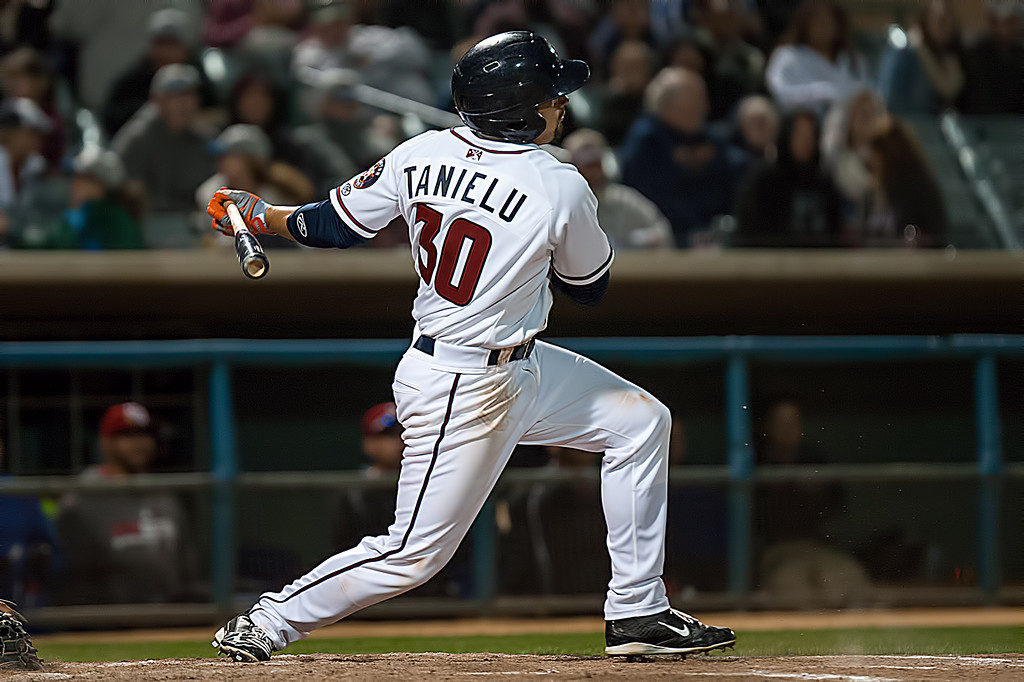 [Read Nick Tanielu's Astros Future Prospect Profile by clicking HERE]
Another player that started out in Lancaster but finished in Corpus Christi was Drew Ferguson.  Ferguson's stay was a bit longer than Tanielu's, but he found his way to Double-A in mid-August.  Before his promotion he was hitting .313 with 14 home runs and 69 RBI.  A nice combination of power and speed, Ferguson stole 28 bases in 90 games for the JetHawks.  He played in 15 games for Corpus Christi and left his mark.  He hit .327 with eight of his 17 hits in Double-A being of the extra-base variety.  Look for him to have a full season with the Hooks with maybe a possible trip to Fresno late in the season.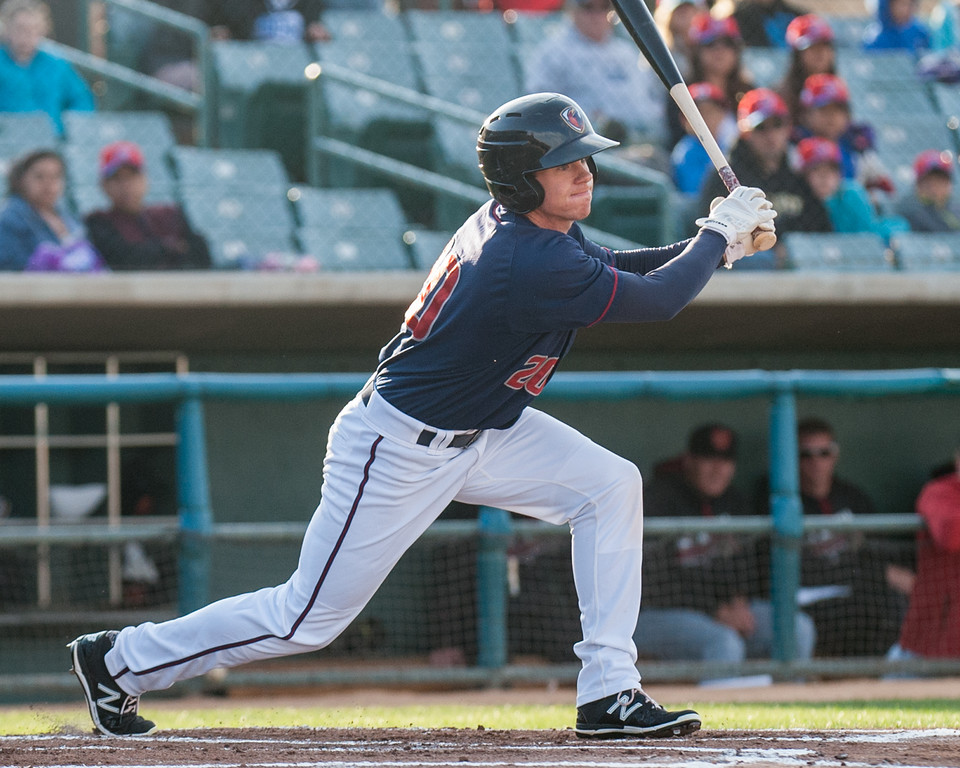 A well traveled Jacob Dorris made a stop in Lancaster in 2016.  He started the season in Quad Cities before a move to Lancaster in May.  He appeared in 23 games for the JetHawks and recorded 10 saves, and had 65 strikeouts in 42 innings.  That all led to yet another promotion for Dorris this season to Double-A in the beginning of August.  He was really good for the Hooks in his eight appearances making four saves.
TEAM LEADERS
Hits – Bryan Muniz (116)
Doubles – Drew Ferguson (25)
Triples – Bobby Boyd, Jason Martin (7)
Home Runs – Jason Martin (23)
Runs Batted In – Jason Martin (75)
Average – Ramon Laureano (.317 minimum 80 games)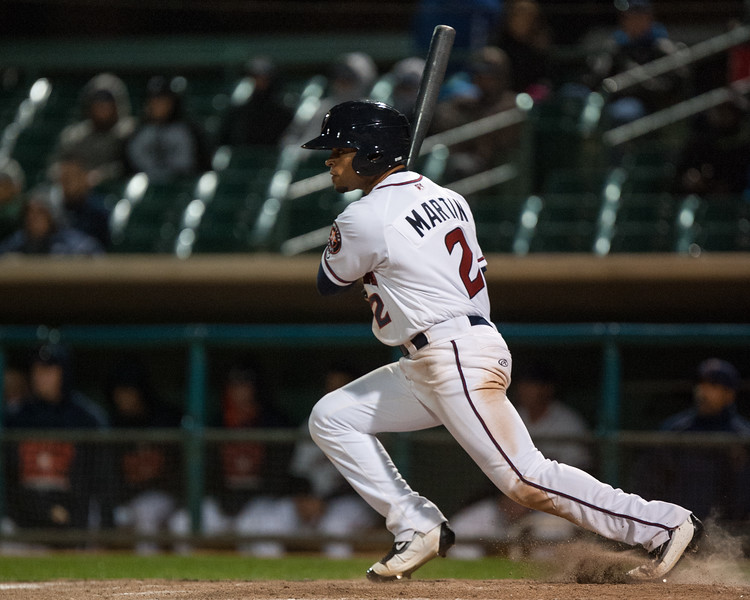 Innings Pitched – Brock Dykxhoorn (123.2)
Wins – Brock Dykxhoorn (10)
Saves – Jacob Dorris (10)
Strikeouts – Joshua James (121)
Earned Run Average – Jacob Dorris (3.43 minimum of 15 innings pitched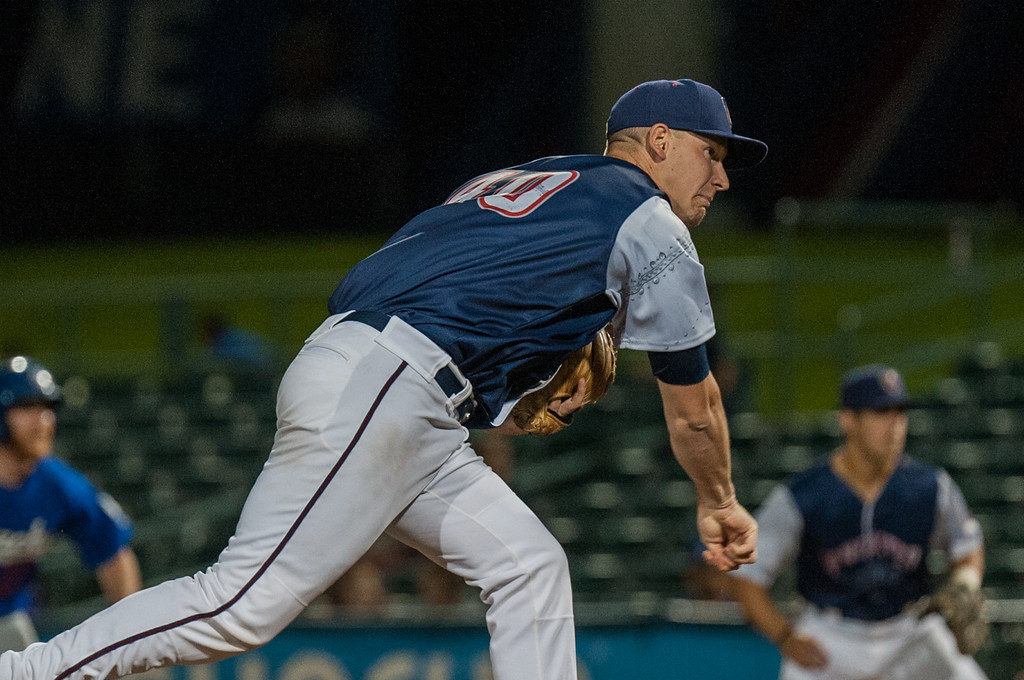 OTHER NOTABLES
Bobby Boyd, CF
Boyd was the Houston Astros 8th round pick in the 2014 draft.  After going through the minor league system in his first two years, Boyd started 2016 in Lancaster.  He would play 84 games for the JetHawks before being called up to the Double-A Corpus Christi Hooks in August.  Before his promotion he was batting .287/.345/.440 with nine home runs and 56 driven in.  His speed is what garnered alot of interest as he swiped 33 bases in 43 attempts.  He also tied for the team lead in triples with seven.
Jamie Ritchie, C
Taken in the same draft as Boyd, Ritchie was selected a bit later in the 13th round.  He has followed the natural progression through the minor leagues like so many before him.  He would spend the entire 2016 season in Lancaster and would have himself a nice season.  He batted .276 with seven home runs and 57 RBI.  He did split time between catcher and first base, but spent the majority of his time behind the plate.
Johnny Sewald, LF
Sewald was originally selected in the 34th round of the 2013 draft by the Baltimore Orioles but didn't sign.  He attended Arizona State and was picked again in the 14th round in 2015 by Houston.  He started the season in Class-A Quad Cities and spent time between there and Lancaster.  He made his presence known in the 79 games he did play for the JetHawks to the tune of a .287/.391/.423 hitting line.  Sewald hit six home runs and drove in 35.  He also added 23 stolen bases in 30 attempts.
2017 OUTLOOK
As is the case with many of the other minor league teams, it is hard to gauge what the next season will be like.  With so many talented players in the organization it is kind of difficult to know who will start here and who will finish here.  There is plenty of talent that will be held over for 2016 with more on the horizon from Quad Citites.  One of those players is Dexture McCall.  McCall led the River Bandits in hits (114), doubles (21), and RBI (58).  Starting pitcher Albert Abreu can be looked to to make an impact on the JetHawk rotation next season.  He spent a majority of 2016 in Quad Cities before earning a promotion in August to Lancaster.  It isn't a stretch to say that Lancaster will be in the playoffs again for the fourth season in a row in 2017.  All of the fans at The Hangar will have plenty to cheer about next season.
[You can read an exclusive Astros Future interview with Dexture McCall by clicking HERE]
Be sure to subscribe to receive weekly updates on the Astros minor league system. Also be sure to follow on Twitter, @AstrosFuture, and like my Facebook page, facebook.com/AstrosFuture.
**Photo Credit: Ross Way Photography**