Houston Astros Prospect Profile: Jon Kemmer
Now that the minor league season is over, I figured this will be a good time to put out prospect profiles. This should be a good way to allow the fans to know where the prospect came from and their rise through the minors. We will start with an outfielder in the Astros system who has defied the odds so far. He is Jon Kemmer.
Kemmer was born in Shippenville, Pennsylvania and attended Clarion High School. In high school he pitched and played outfield, which is common for the best players on the team. During Kemmer's senior season at Clarion, he hit a laughable .727 with 11 HR in 66 at bats. He was no slouch on the mound either as he posted a 1.34 ERA with 80 K in 47 IP. According to Max Preps, Kemmer also played football in high school and rushed for 700+ yards and 12 touchdowns as a senior.
Despite his success in high school, Kemmer went on to play college baseball at a small school, Brewton-Parker College in Georgia. I was only able to locate his senior season stats at BPC but they were impressive. He hit .366 with 12 HR, 41 RBI, 23 BB/18 SO in 45 games.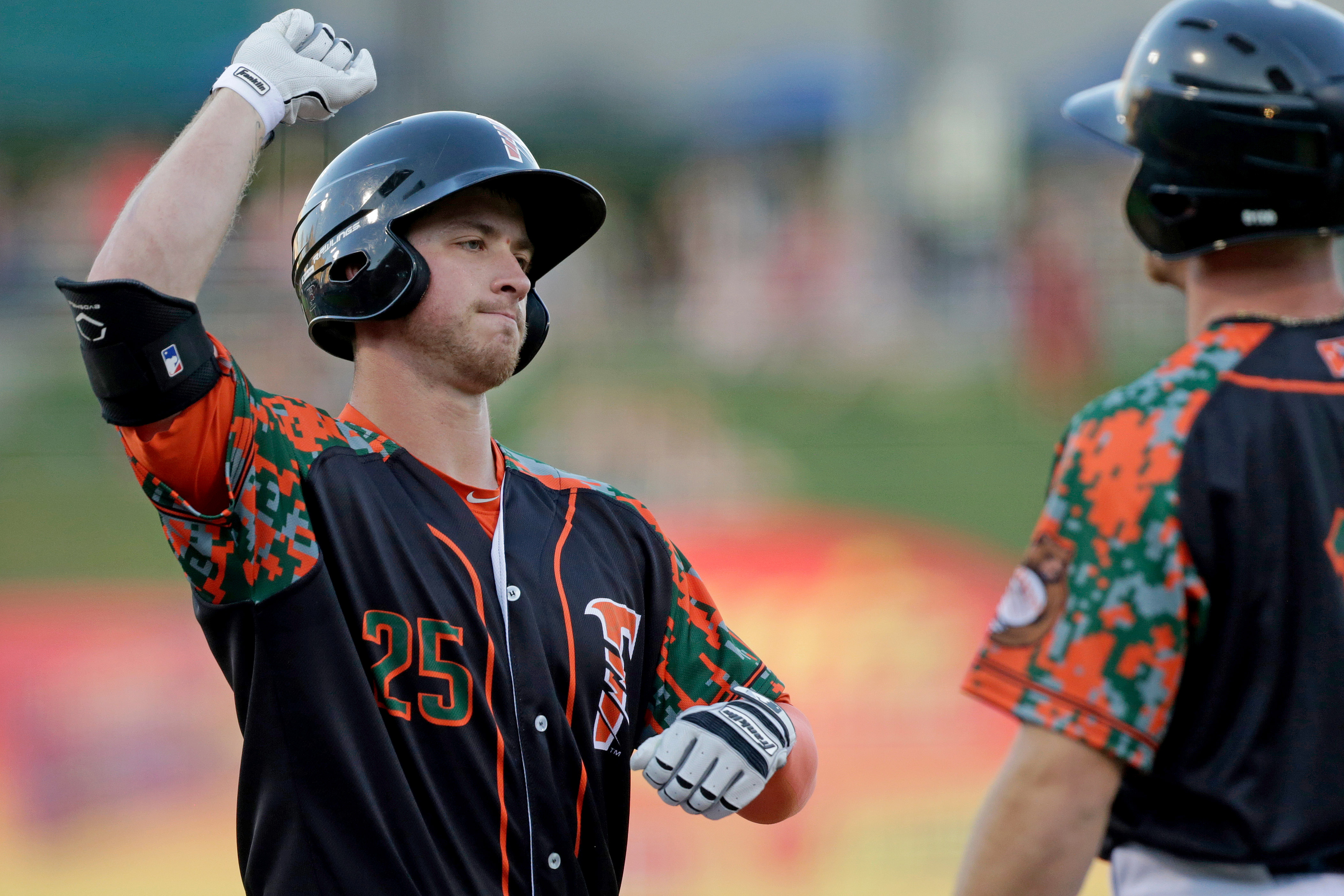 The Astros ended up selecting Kemmer in the 21st round of the 2013 MLB draft. The Astros signed Kemmer on June 14th, 2013 and he was assigned to the Tri-City ValleyCats. In 65 games with Tri-City he hit just .221 with 4 HR, 16 RBI. His potential started to show in 2014 though. Kemmer started the 2014 season with Quad Cities and hit .289 with 4 HR, 17 RBI earning a promotion to Lancaster.  The left handed hitting outfielder finished the season with a bang hitting .294 with 12 HR, 33 RBI in 39 games with Lancaster.
Kemmer entered the 2015 season still as an unknown to most fans but that would change. He started slow hitting just .227 in April but would really turn it on after that. From May 1st to the end of the season (97 games) hit slashed .332/.415/.595 with 28 2B, 18 HR, 65 RBI and 9 stolen bases for the Hooks. He finished the season with the highest wRC+ (174) of any hitter in AA with a minimum of 250 plate appearances. This production got him recognized by Astros fans.
Kemmer played the entired 2016 season with the Triple-A Fresno Grizzlies. Just like in 2015, he started the season slow again hitting just .212 in April. From May 1st on he slashed .273/.335/.487 with 19 2B, 17 HR, 62 RBI in 102 games. Another solid season for Kemmer showing off his power.
Kemmer if a left handed hitter with power. He has a big frame at 6'2″ and 230 lbs. While his strikeouts were up in Triple-A, it is still something he can improve on. Kemmer is also no slouch defensively. While he won't be a center fielder, he can hold his own in the corners. I had the chance to talk to Kemmer prior to the 2016 season and mentioned that he takes pride in his defense and works hard to not be a liability in the outfield.
Kemmer will be eligible for the Rule-5 Draft this off-season so it will be interesting to see if the Astros add him to the 40 man roster. With the production he has shown the last couple of seasons, it wouldn't shock me to see a team like the Brewers scoop him up and let him have a shot at an outfield spot if he is left eligible for the draft. If the Astros do protect him, he has a very good chance to help contribute to the big league club.
Be sure to subscribe to receive weekly updates on the Astros minor league system. Also be sure to follow on Twitter, @AstrosFuture, and like my Facebook page, facebook.com/AstrosFuture.
**Photo Credit: Kiel Maddox/Fresno Grizzlies**