Astros MiLB: Dorris and Deemes Flying Through System
Much has been made this season of the flame throwing relievers in the Astros system like Jandel Gustave, James Hoyt, and Reymin Guduan. As Astros fans, we have seen that a mid to high 90s fastball isn't required to be a successful reliever. Pat Neshek and Luke Gregerson live mostly high 80s, scraping 90 MPH but have proven to be quality major league relievers. The Astros have two guys, Jacob Dorris and Ryan Deemes, currently moving through the system that aren't flame throwers but find a way to get guys out.
Jacob Dorris is a side-arming right hander from Texas A&M Corpus Christi. After posting a 4.02 ERA in his college career he went undrafted and was signed by the Astros as an undrafted free agent. Dorris had a dominant showing in professional baseball following the draft. He posted a 0.98 ERA in 27.2 IP with 9 BB/37 K allowing just 12 hits. This came over three different levels including full season ball.
To start 2016, Dorris was assigned to Quad Cities, the same team he finished with last season. He only threw 10.2 innings for Quad Cities allowing 5 runs and striking out 11. This was enough for the Astros to promote him to a hitter's paradise in Lancaster. He dominated hitters in the California League posting a 3.43 ERA with 65 K in 42 innings. This included a .193 BAA in Lancaster.
Dorris was eventually promoted to Corpus where he numbers have been even more impressive. In 9.2 innings in Double-A, Dorris has a 1.86 ERA with 1 BB/16 K. As stated before, Dorris isn't a flamethrower with his fastball coming in at the mid 80s. He has a very good slider that comes in the high 60s and does a very good job keeping hitters off balance. One scout stated that his slider was one of the best in college baseball in 2015. The movement he has on his pitches is what really sets him apart.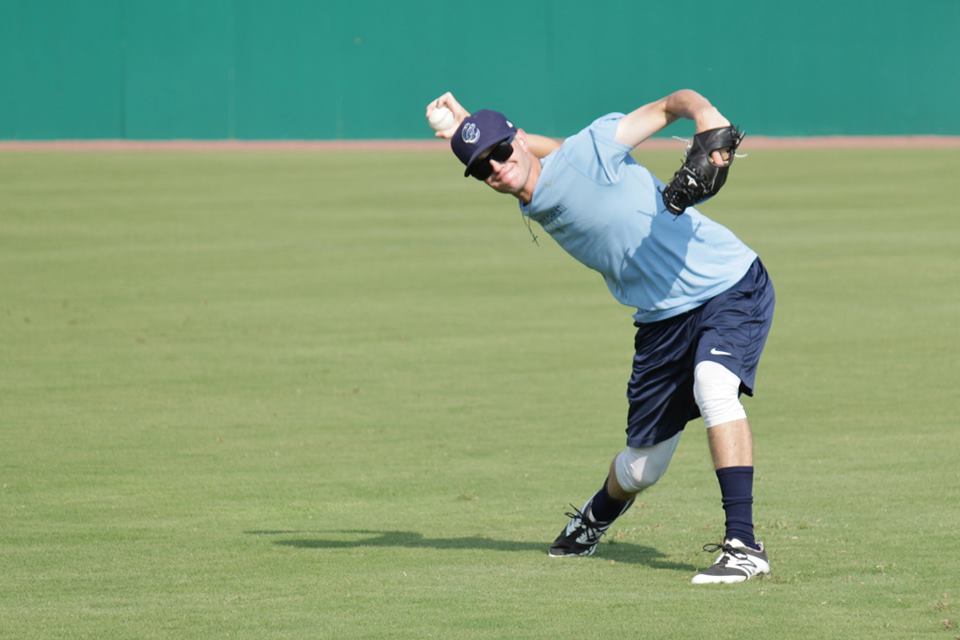 Ryan Deemes was drafted by the Astros in the 36th round of the 2015 MLB Draft. Deemes possesses a fastball in the high 80s to low 90s. He also possesses a low 80s slider and changeup. He does a good job pounding the zone and throwing all pitches for strikes. Deemes attended Nicholls State and posted a 2.29 in his senior season before being drafted by the Astros.
Following the draft, Deemes pitched in two different levels of rookie ball posting a combined ERA of 2.01 with 9 BB/40 K in 49.1 innings. To start 2016, Deemes was assigned to Quad Cities where he dominated with a 0.87 ERA in 20.2 innings with 4 BB/19 K only allowing 11 hits. He was then promoted to Lancaster where he posted a 4.43 ERA but that was inflated due to a few rough outings early on.
Deemes has since been promoted to Corpus Christi where he has yet to allow a run in 8.1 innings with 10 strikeouts. In 2016, Deemes has been used only as a reliever. With Corpus Christi about to start their playoff run, having two reliable arms in the bullpen will give some piece of mind to manager Rodney Linares.
As stated in the opening, not every reliever will be a flame thrower and if one of these guys can make it to the Astros, it will be a win for the organization. Let's hope they keep dominating.
Be sure to subscribe to receive weekly updates on the Astros minor league system. Also be sure to follow on Twitter, @AstrosFuture, and like my Facebook page, facebook.com/AstrosFuture.
**Photo Credit: Tammy Tucker**