Astros Future Interview: Dexture McCall
We have seen over the past few years that the Astros do a wonderful job finding steals late in the draft and guys that can contribute to the minor league system. Dexture McCall was no different. A 31st round pick by the Astros in 2014, he has had success in the minors and continues to defy the odds.
As stated above, McCall was 31st round pick in 2014 out of Hillsborough Community College. He played in 50 games following the draft and hit .258 for GCL Astros. In 2015, McCall played for the Tri-City ValleyCats hitting .295 with a .376 OBP. This season McCall made his full season debut and did not disappoint as he posted the following line:
2016 Stats: 108 G, .286 BA/.352 OBP/.421 SLG, 21 2B, 9 HR, 58 RBI, 39 BB/87 SO
McCall was able to take some time to answer some questions for me here. Let's get to the interview!
Astros Future (AF): Can you describe the feeling of being drafted by the Astros?
Dexture McCall (DM): "Being drafted by the Astros was honestly one of the best days of my life. It was an emotional day to say the least; I had no idea the Astros were going to pick me. I was waiting on another team's call, when the scout called me and said "Sorry, I can't make it happen, good luck in college next year". I was devastated after hearing that news, I called my grandmother and explained what happened she told me to keep my faith and believe. Shortly after I got off the phone with her, I received a call from the Astros and I couldn't have been more excited for the opportunity."
AF: Did you have any knowledge of the Astros organization prior to the draft?
DM: "Yes I did have knowledge of the Astros; I have a couple buddies I played with growing up that got drafted by the Astros a couple years before me. Like Lance McCullers and Chris Lee."
AF: What is the most memorable moment of your professional baseball career so far?
DM: "The most memorable moment for me thus far in my career was definitely winning MVP at the New York Penn League All-star game. That will be a feeling I will never forget."
AF: How has the adjustment been between the college game and professional ball?
DM: "The adjustment between college and professional ball was challenging at first because in college you may see someone throw in the low 90s but in professional ball everyone is throwing mid to high 90s with a good secondary pitch."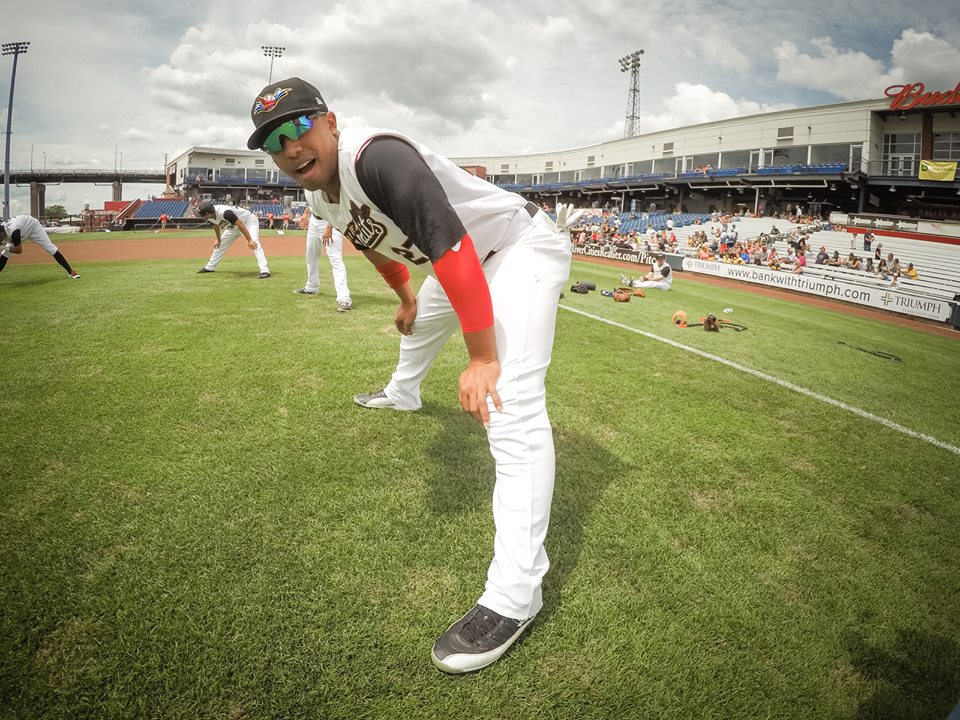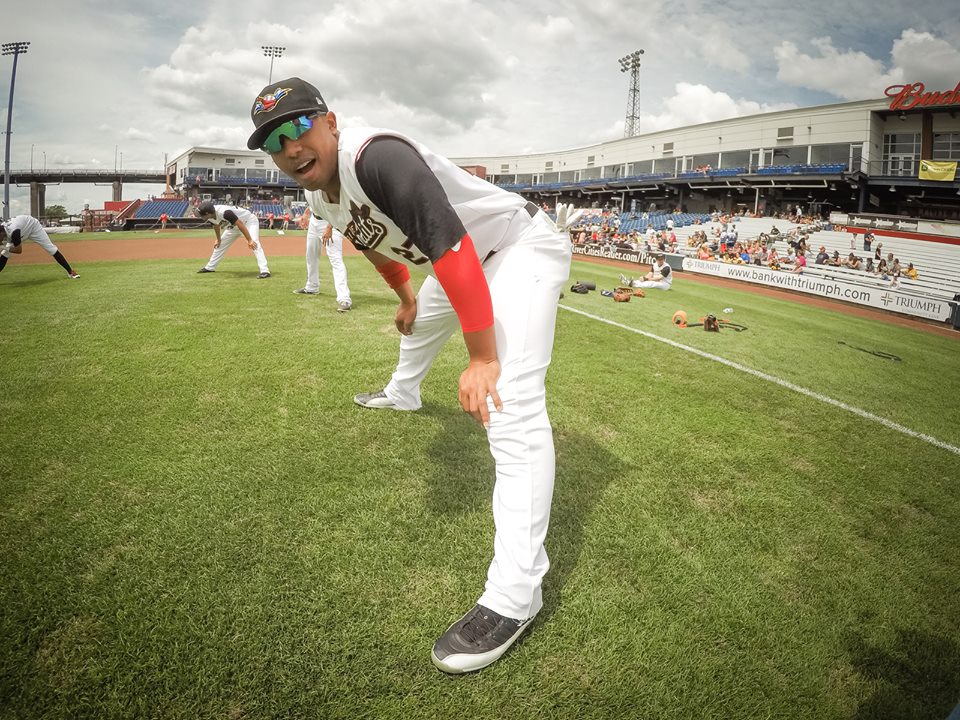 AF: Can you describe your hitting style? Are there any players you try to model yourself after?
DM: "I don't know if I have a certain hitting style, I just try to keep things short and sweet. I like to sometimes look at McCutchen swing because I like how simple he keeps things as far as his hand placement, load and point of contact."
AF: Being a 31st round pick, do you feel the odds are stacked against you and do you use that as extra motivation?
DM: "I definitely feel like there is a chip on my shoulder being a 31st round pick but that doesn't stop me from reaching my goal to get to the big leagues. I am grateful to be a part of the Houston Astros Organization."
AF: You were very consistent all season but had a great July with a season high 3 HR and 14 BB. Was anything different for you that month?
DM: "Being consistent is the number one thing in baseball. Even when I was struggling, the one thing I did was stay positive I have to give credit to Joel Chimelis the hitting coach in Quad cities for all the extra work we put in."
AF: You had 17 RBI in the first half and 41 RBI in the second half. Did you feel more comfortable with runners on or were there just more opportunities?
DM: "The first half was definitely harder to get use to because of the weather and it was my first full season. I felt more comfortable in the second half just because I wasn't trying to do too much; I just let the game come to me. I kept things simple but as a whole we became a much better team."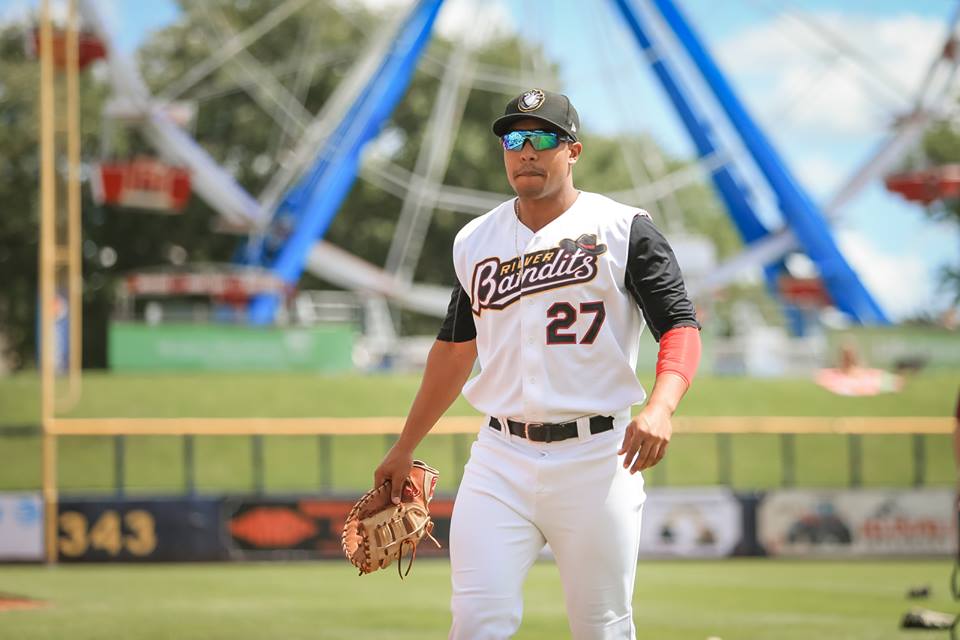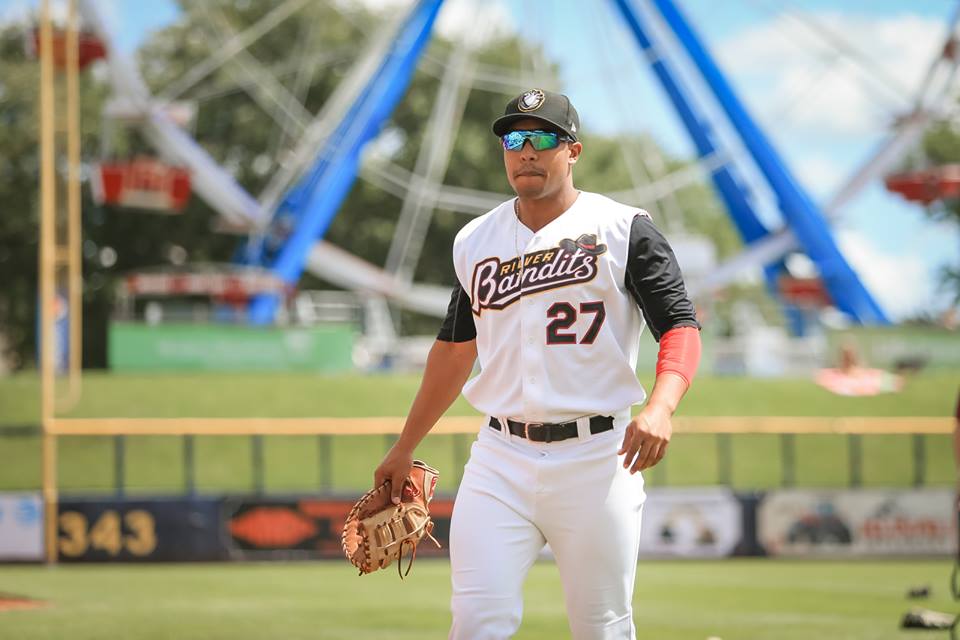 AF: What do you feel is your biggest strength on the field? What do you want to work on?
DM: "My biggest strength would have to be my hitting; I would love to work on defense at first base and learning a new position in outfield."
AF: If you weren't playing baseball what would you be doing?
DM: "I would probably have a travel ball team to work with kids, because honestly I don't think I can get away from this game."
AF: What are your plans for the off-season?
DM: "My plan for the off-season is to play winter ball and get some quality AB's and learn a new position."
AF: What is one thing Astros fans should know about you?
DM: "I would like the Astros fans to know that I am hungry to get to the big leagues. I've sacrificed a lot to be where I am today and I will not let off the throttle until my name is in the books."
Thanks again to Dexture for taking the time. He should start the season in High-A so be sure to keep an eye out for him.
Be sure to subscribe to receive weekly updates on the Astros minor league system. Also be sure to follow on Twitter, @AstrosFuture, and like my Facebook page, facebook.com/AstrosFuture.
**Photo Credit: Richard Guill**