Tri-City ValleyCats Player Profile: Carmen Benedetti 1B/OF
Now that the MLB Draft is behind us and draftees are signing and being placed within the organization, it is time to start focusing in on some of the players that make up the Single-A Short Season Tri-City ValleyCats.  The team has been in action since the middle of June, and some players early performances are standing out.
The Houston Astros selected Carmen Benedetti in the 12th round (367th overall) of this year's draft.  The multi-position Junior from the University of Michigan was selected as a left-hand pitcher, but was told just minutes later that he in fact was being drafted as a first baseman/outfielder.  All of which he had experience in during his time at Ann Arbor.
As a hitter with the Wolverines over his three seasons there, Benedetti finished his collegiate career with a .323/.410/.485/.895 line over 165 games played.  He had 10 home runs and drove in 132 runs over that span as well.  He also enjoyed some success on the mound.  Benedetti made 34 appearances over the last two seasons, with a combined ERA of 2,15, a record of 1-1, and four saves.  He struck out 40 batters in 29.1 innings and opponents were hitting just .106 against him.  He received many accolades during his time in college including being named as a semi-finalist for the Dick Howser Trophy which is awarded to the College Player of the Year in 2015, as well as being named to the Big 10 All-Conference Second Team this season.
Benedetti signed on with the Astros forgoing his Senior year at Michigan on June 16th.  He was given a $100,000 signing bonus and was assigned to the ValleyCats from there.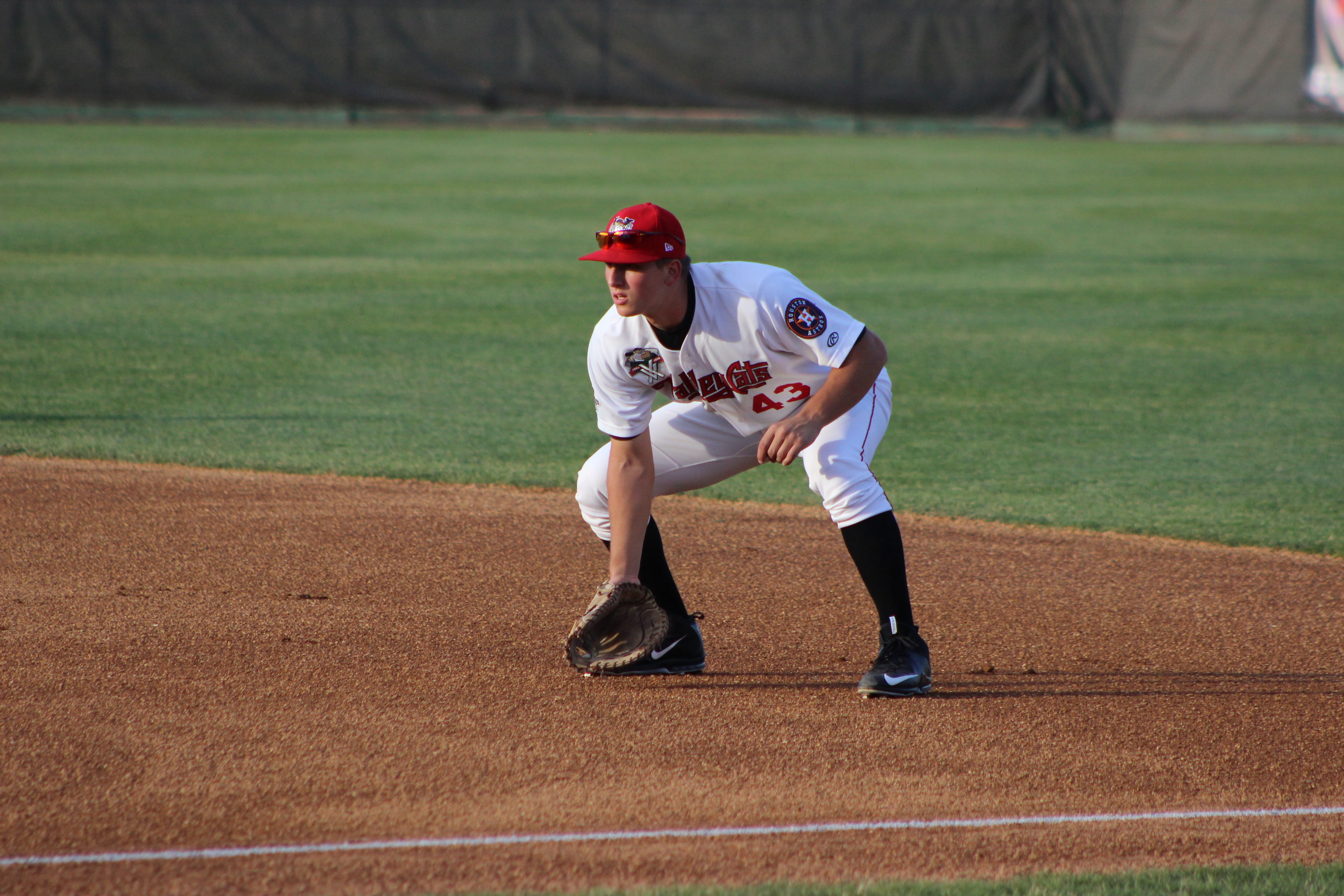 So far as a professional, Benedetti has a hitting line of .400/.441/.491/.932 in 13 games with the ValleyCats.  He was enjoying an 11-game hitting streak until it was snapped in the second game of a double-header on June 29th.  He has at least one hit in 12 of the 13 games with eight of those being multi-hit games (two of those were three-hit games).  He has one professional home run to his credit and has driven in nine.  He has spent time as a designated hitter, an outfielder, and a first baseman.  It seems as though the Astros have decided what route to take with him as far as him being a fielder/hitter or a pitcher.  Baseball America scouts beleived that Benedetti would be better suited at one or the other and Houston clearly agrees so far.
The road for players in Single-A Short Season is certainly a long one, but the dream isn't impossible.  So far in their 15 seasons of exsistence, 44 ValleyCats have made it to the major leagues.  Jose Altuve, Dallas Keuchel, George Springer, Preston Tucker, Ben Zobrist, and Hunter Pence are some of the more notable to make it.
**Benedetti exited Thursday's game against the Williamsport Crosscutters with an apparent hamstring injury**
Be sure to subscribe to receive weekly updates on the Astros minor league system. Also be sure to follow on Twitter, @AstrosFuture, and like my Facebook page, facebook.com/AstrosFuture.
**Photo Credit: John Ginder**