Preston Tucker Is Ready For His Second Chance
Baseball is a cruel business, and impatience can ruin franchises. With Jeff Luhnow, patience comes in bulk. That's a good thing, considering most fans are ready to write off players after seeing them struggle straight out of the gate. Such has been the case with AJ Reed and Colin Moran in 2016 alone.
With Preston Tucker, he's been the forgotten man. After 2015, where Tucker found his way to Houston and contributed in a big way to the Astros' success, Tucker earned his spot on the Opening Day Roster. After an average start, his hitting began to become an issue, with him not being able to have success at the plate, eventually leading the Astros to demote him to AAA to work out the kinks.
Since being demoted, Astros fans have seemingly moved on and have begun looking at other options. Fans were ready to insert Tucker into trade talks before inserting him back into the lineup in Houston. With his little and more hyped up brother Kyle flourishing in the same system, fans began to look forward more to Kyle's debut rather than Preston's return. Thus proving once again baseball's cruel nature of players being left out of the initial equation.
Thankfully though, Astros fans don't run the team. Jeff Luhnow does, and his patience not only with Preston but with the rest of the system is a big reason why the system itself has seen massive success since Luhnow has taken over the reigns of General Manager.
With Preston, his batting has improved greatly in AAA, as he is currently in the process of re-opening the eyes of fans. He is batting with a slash line of .301/.354/.543 in 44 games with 8 HRs, 25 RBIs, 14 BBs, and 39 Ks. He has been a spark plug in what is a dangerously unfair lineup in Fresno.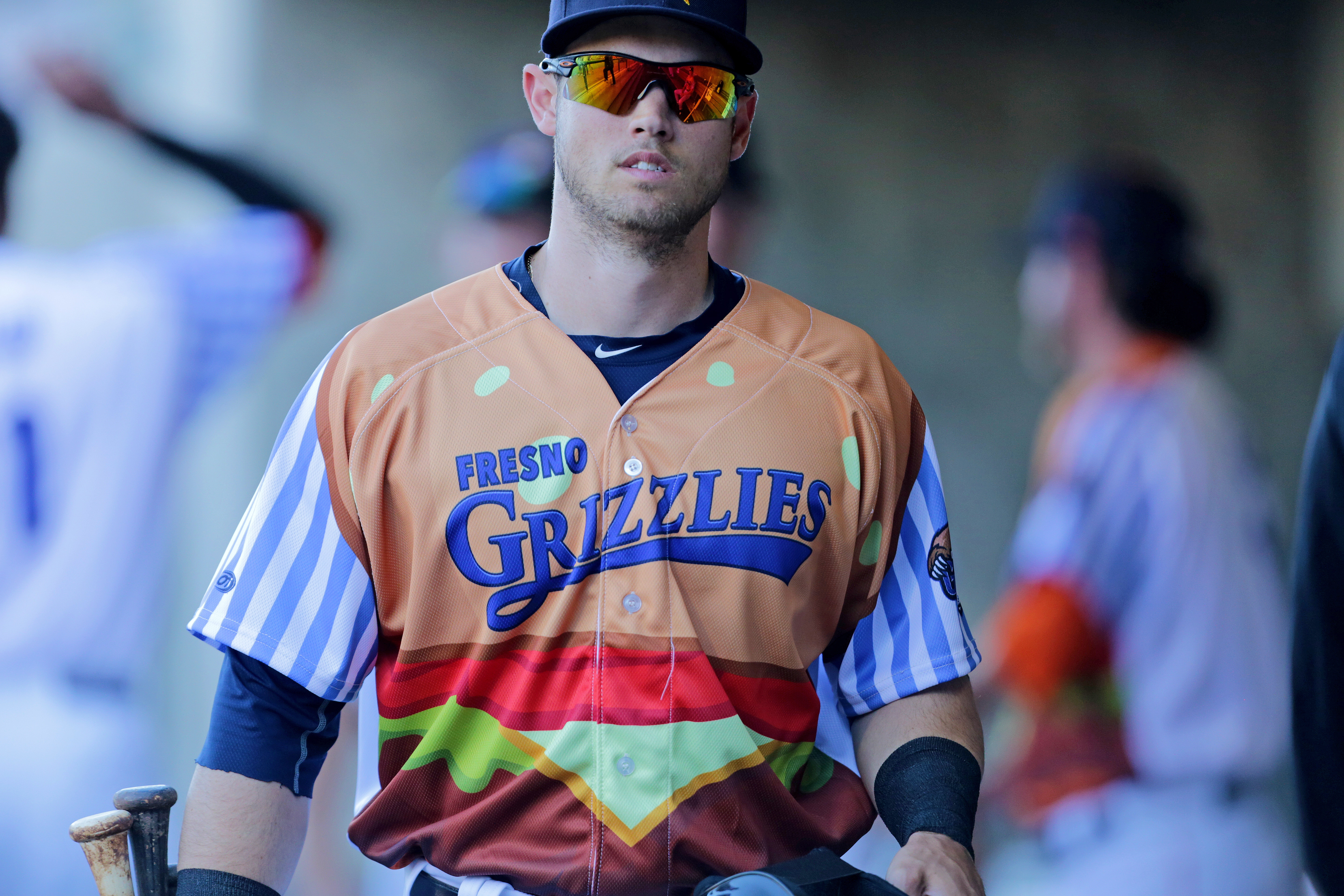 Tucker proved in what little time he had in Houston in 2015 that he can be a quality bat inserted into what is already a very power-packed lineup. On the surface it looks as if he's figured it out in AAA, begging the question does he deserve a second chance this year? With Colby Rasmus and Carlos Gomez leaving for Free Agency after the 2016 season, Tucker is viewed as a replacement for one of those OF spots for the 2017 season. But does he deserve another shot at 2016?
Despite the Astros' recent hot streak, some players have been bailed out of being questioned for their poor performances due to the clutch heroics from the heart of the order. Carlos Gomez has had his many struggles this year, leading some to wonder how much longer Hinch can keep penciling him into the lineup (given what it took to get Gomez, he'll most likely be in the lineup until the last out is made in 2016).
Colby Rasmus's hot streaks are a beautiful thing to witness, but his cold streaks are unbearably stressful to watch. The bench also has two inconsistencies that can't seem to find success at the plate as well. Danny Worth, another earlier call-up from AAA, tore up AAA but in limited at-bats in the MLB hasn't been able to replicate anything to the caliber of what he did to AAA pitching, and despite his fantastic fielding ability, Marisnick's bat is a liability.
Rasmus and Gomez are both long shots to lose their jobs. Both have had success before and can and will have success again this season at some point (if not now). But with Worth, despite a small sample size, he hasn't been able to find sustainable success at the Major League Level, even before his tenure in Houston, dating back to his debut in 2010. Marisnick is a curious case, as his speed and outstanding fielding are what have gotten him this far.
The decision is no longer easy. There is no Erik Kratz on the roster. There is no Jesús Guzman, no Carlos Peña, no Rick Ankiel. Someone is the odd man out, and the player to boot is not a slam dunk choice anymore. Tucker has preformed well enough to put himself back into the original equation. He no longer deserves to be the odd man out.
Tucker's power makes him a threat in any lineup. He can put pitches into the seats, he can give third basemen heart attacks with the exit velocity on his hits, and he can give Houston another spark in the lineup for 2016. Tucker is ready to contribute again in Houston, and it's about time to see what he can provide in Houston's effort to jump back in the race for the division.
Be sure to subscribe to receive weekly updates on the Astros minor league system. Also be sure to follow on Twitter, @AstrosFuture, and like my Facebook page, facebook.com/AstrosFuture.
**Photo Credit: Kiel Maddox/Fresno Grizzlies**