Myles Straw Having Success In First Full Season
Every year in minor league baseball players make their full season debuts. Some of them go well, while some of the players struggles. Fortunately for the Astros, outfielder Myles Straw has done very well in his first full season in the Astros minor league system.
Myles Straw was born in Garden Grove, California and attended St. Johns River Community College in Palatka, Florida. He played two seasons for St. Johns and was a key component to the team's success. In 2014, he played in 49 games and hit .354 with 16 BB/24 SO and 11 SB. He got even better in 2015 when he hit .413 with 23 BB/18 K and 16 SB in 54 games. He actually pitched a bit in relief in both season totaling 15 innings and 20 strikeouts.
Going into the draft Straw was thought of as a potential mid round pick. Straw has 80 grade speed (on 20-80 scale). The Astros ended up selecting Straw in the 12th round of the 2015 MLB Draft. In a workout with the Astros prior to the draft Myles ran a 6.25 60 yard dash, which had scout John Martin pushing for him to get drafted even earlier. Just for comparison, Trout was clocked at about a 6.35 60 yard dash in High School.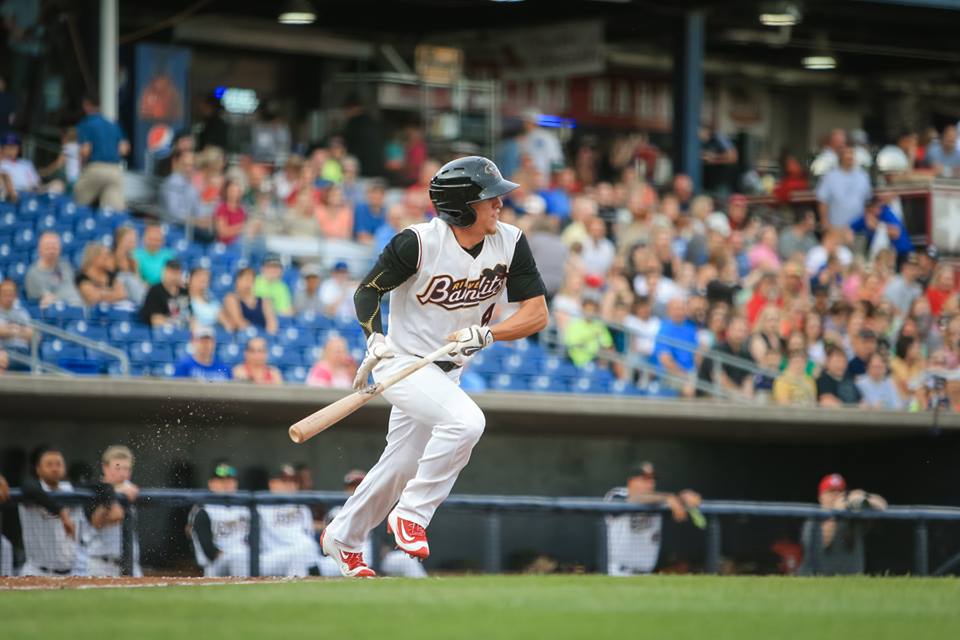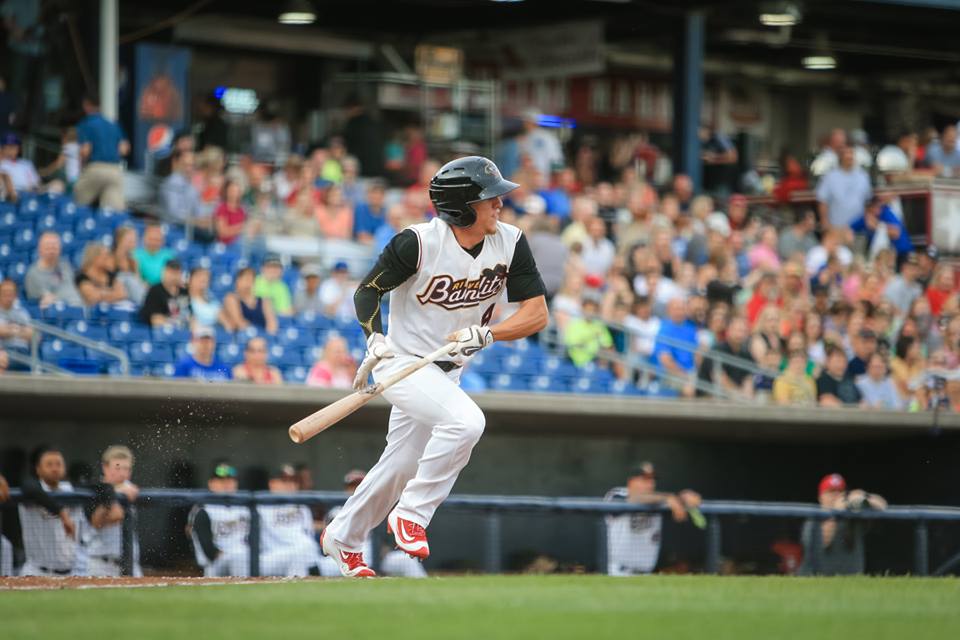 After the draft, the Astros assigned Straw to Greeneville where he played in 58 games. In those games he hit .268 with 10 2B, 3 3B, 22 SB helping the Greeneville Astros win the 2015 Appalachian League Championship. Straw was assigned to the Quad Cities River Bandits on May 19th, 2016 where he started he first full season of baseball. Since joining the River Bandits he has been a steady lead-off man playing all three outfield positions.
In 2016 Straw is hitting .321/.390/.410 with 6 2B, 4 3B, 12 SB, 19 BB/34 SO in 43 games. He has also added 6 outfield assists and many highlight reel plays. He has turned it up recently hitting .358 with a .425 OBP over his last 26 games. With elite speed and defense in the outfield, Straw is going to be one to keep an eye on.
Be sure to subscribe to receive weekly updates on the Astros minor league system. Also be sure to follow on Twitter, @AstrosFuture, and like my Facebook page, facebook.com/AstrosFuture.
**Photo Credit: Richard Guill**