Houston Astros Prospect Profile: Brady Rodgers
The 2012 MLB Draft will be one that stands out for Astros fans for a long time. That draft has produced stars for the Astros in Carlos Correa and Lance McCullers. They have also received production from Preston Tucker, who was drafted in 7th round in 2012. There are multiple guys from this draft who are playing for the Astros AAA team, the Fresno Grizzlies.
One in particular that Astros fans need to know about is right handed pitcher, Brady Rodgers. Rodgers was drafted by the Astros in the 3rd round of the 2012 draft out of Arizona State University. Rodgers grew up in the Houston area and played high school baseball at Lamar Consolidated in Rosenberg, TX. Rodgers also grew up an Astros fan so being drafted by them was a dream come true. Rodgers was drafted out of high school by the Angels, but decided to attend college instead. This appears to have been a great decision.
Immediately upon joining the Arizona State baseball program, Rodgers had a huge impact. In his freshman year he pitched in 22 games to a 2.11 ERA with 11 BB/67 K in 72.2 innings. His sophomore year he turned into a permanent starter and started 14 games for the Sun Devils. In those 14 starts Rodgers had a 2.85 ERA with 9 BB/83 K in 91.2 innings. His junior season he brought his ERA down to 2.36 and also had three complete games.
Coming out of college the book on Rodgers was he is a strike throwing right hander who has great mechanical efficiency and pitches with up tempo attack. He possesses a four pitch mix with a fastball between 88-92 MPH, slider, curve, and changeup. His college production and pitching talent was enough to be selected by the Astros in the 3rd round and signed for nearly $500,000.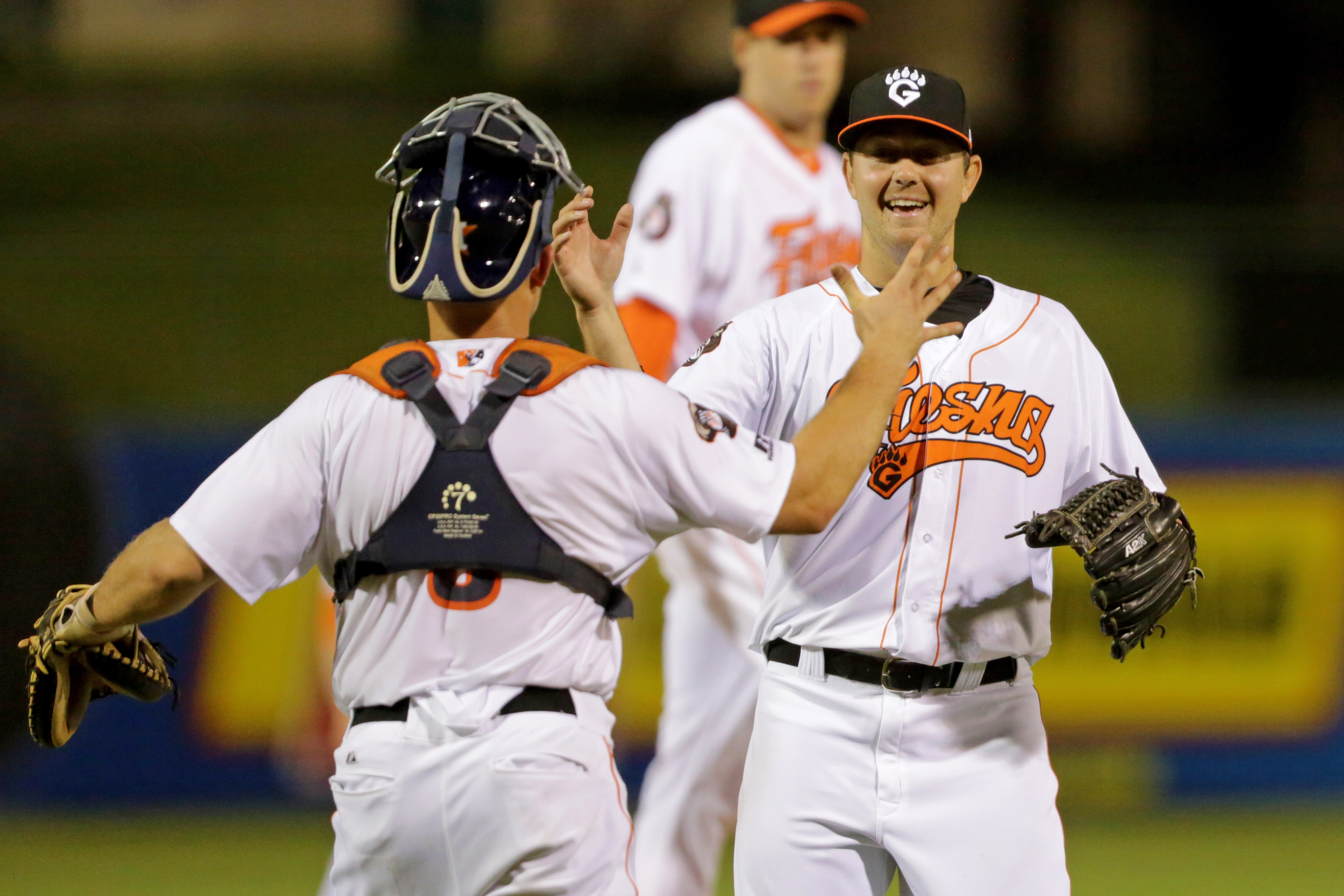 His draft season he was assigned to Tri-City where he started 12 games and posted a 2.89 ERA in 62.1 innings. He also posted a 4.45 SO/BB ratio. This will be a reoccurring theme for him. In 2012 he pitched in the hitter friendly California League, and while his ERA was high at 5.02, his strikeout and walk numbers were even better. In 2014 he pitched the majority of the season with AA Corpus Christi and posted a 4.77 ERA but maintained a low walk rate.
After making a few spot starts with the AAA club, Rodgers finally got his chance to be assigned to AAA to start the 2015 season. He posted a 9-7 record and a 4.51 ERA with 25 BB/89 K in 115.2 innings. A solid season, but still some work today. In 2016 he had improvements that have led to success for him.
So far this season he is 5-3 with a 2.90 ERA. He also has 8 BB/66 K in 68.1 innings. That is good for 8.25 SO/BB. He currently has the best K/9 of his career and has had some magnificent starts including a complete game, 4 hit shoutout on just 86 pitches. The Astros rotation is full but injuries are inevitable. If those injuries happen, Rodgers could be on the short list to help Houston.
Be sure to subscribe to receive weekly updates on the Astros minor league system. Also be sure to follow on Twitter, @AstrosFuture, and like my Facebook page, facebook.com/AstrosFuture.
**Photo Credit: Kiel Maddox/Fresno Grizzlies**