2017 Quad Cities River Bandits Season In Review
The Quad Cities River Bandits put together a phenomenal season that saw top prospects perform at great levels, the team have some amazing games, and in the end, the River Bandits winning the Midwest League Championship. Here is a review of the great season Quad Cities put together.
2017 Record: 79-59, Midwest League Champions
The River Bandits opened up the season a bit slow going 12-10 in April. They would follow that up going 14-15 in May as they hovered around .500. Quad Cities went 16-10 in June and finished the first half of the season 37-31 and 3rd in the Midwest Western League. The River Bandits would put together a dominant run in the second half though.
Quad Cities started the month of July 15-5 to jump out to a nice start in the second half. They would then go 19-10 in August to put themselves in a position to make the playoffs and compete for a championship. The playoffs started on September 6th and after dropping the first game of the three game series to Peoria, the River Bandits won the next to advance to the next round. They then won 2 of 3 against Cedar Rapids to advance to the Championship round against Fort Wayne.
The championship series went great, evident by the image above. The River Bandits swept the series winning 6-3, 5-0, and 12-2. Every player on the River Bandits roster had an impact with Chuckie Robinson capping the championship game off with a 4-for-5 night including a homer and 3 RBI.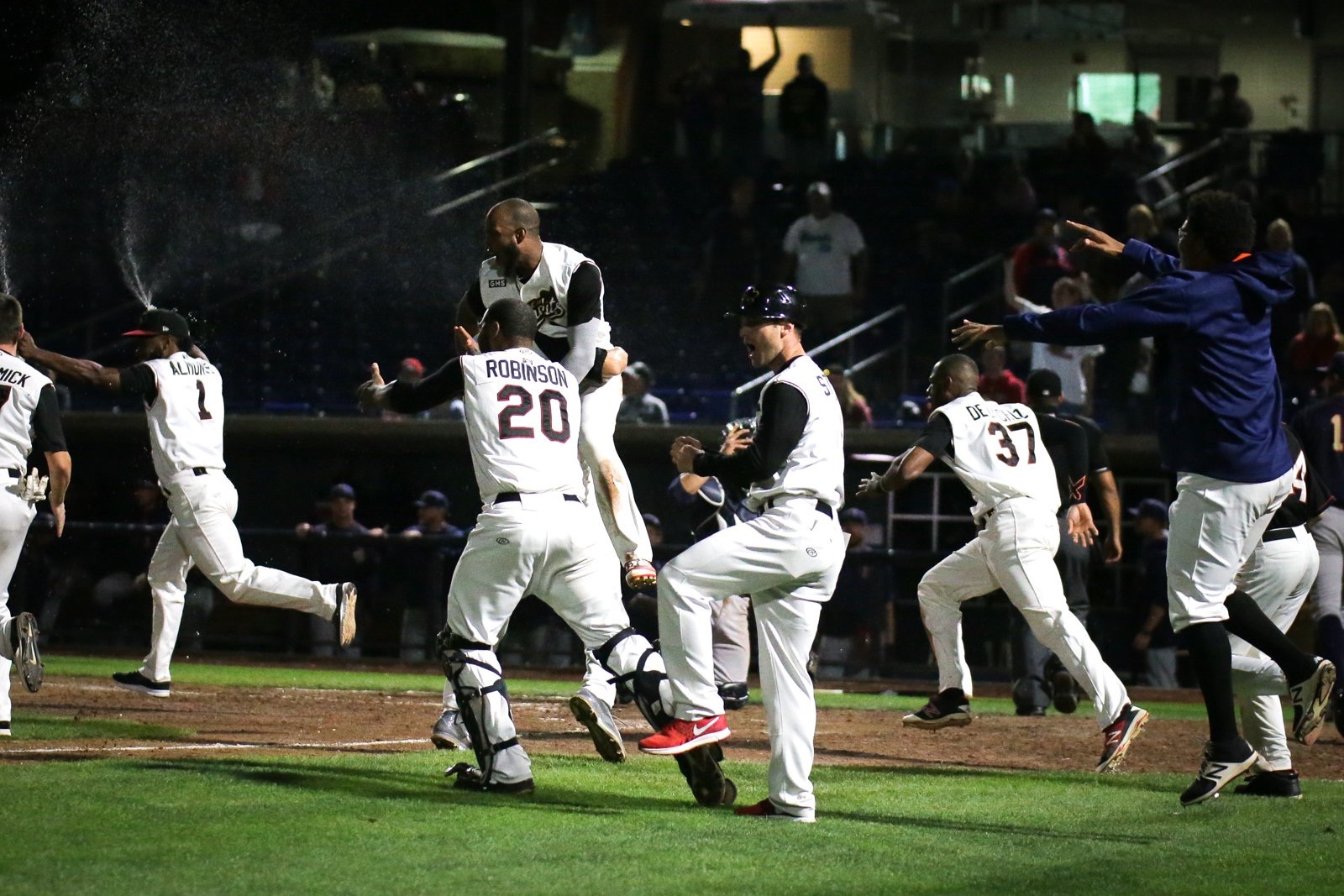 There were several players that did make an impact, as is the case every season. Yordan Alvarez and Forrest Whitley made huge impacts in their limited time with the club. Alvarez hit .360 with 9 HR, 33 RBI in 32 games and Whitley struck out 67 over 46.1 innings with a 2.91 ERA. Chuckie Robinson was the only position player to be with the team from start to finish and he made the most of it finishing the season hitting .274 with 32 2B, 15 HR and 77 RBI for QC. Ronnie Dawson and Daz Cameron both started slow but really carried the team through the middle months as they had fantastic second halfs. Unfortunately, Cameron was traded for Justin Verlander on August 31st.
Carson LaRue was the top starter for the River Bandits going 12-4 with a 2.86 ERA in 20 outings. Ronel Blanco, Abdiel Saldana, and Gabriel Valdez were all crucial to the success of the River Bandits. A couple relievers, Salvador Montano and Lucas Williams, appeared in 30+ games and averaged over a strikeout per inning with an ERA under 3.00. Here are the team leaders:
TEAM LEADERS
Hits – Daz Cameron (123)
Doubles – Chuckie Robinson (32)
Triples – Daz Cameron (8)
Home Runs – Chuckie Robinson (15)
Runs Batted In – Chuckie Robinson (77)
Average – Carmen Benedetti (.332)
Innings Pitched – Carson LaRue (100.2)
Wins – Carson LaRue (12)
Saves – Erasmo Pinales (6)
Strikeouts – Carson LaRue (95)
Earned Run Average – Jorge Alcala (2.03) (minimum 30 IP)
NOTABLES
Forrest Whitley, RHP
Whitley was the Astros first round pick in 2016 and he has rocketed through the Astros system. Whitley started the season with Quad Cities and had 67 K in 46.1 innings with a 2.91 ERA. He was promoted to High-A Buies Creek where he had a 3.16 ERA and 50 K in 31.1 IP. He finished with Corpus Christi posting a 1.84 ERA over 4 outings with 4 BB/26 K in 14.2 innings.
Ronnie Dawson, OF
Dawson, the Astros 2nd round pick in 2016, started the season slow hitting just .250 in April and .181 in May. He started to get hot in June hitting .264 and then caught fire in July hitting .373 with 5 HR, 16 RBI in 26 games. Overall Dawson hit .272 with 14 HR, 62 RBI in 116 games with Quad Cities before being promoted to Buies Creek.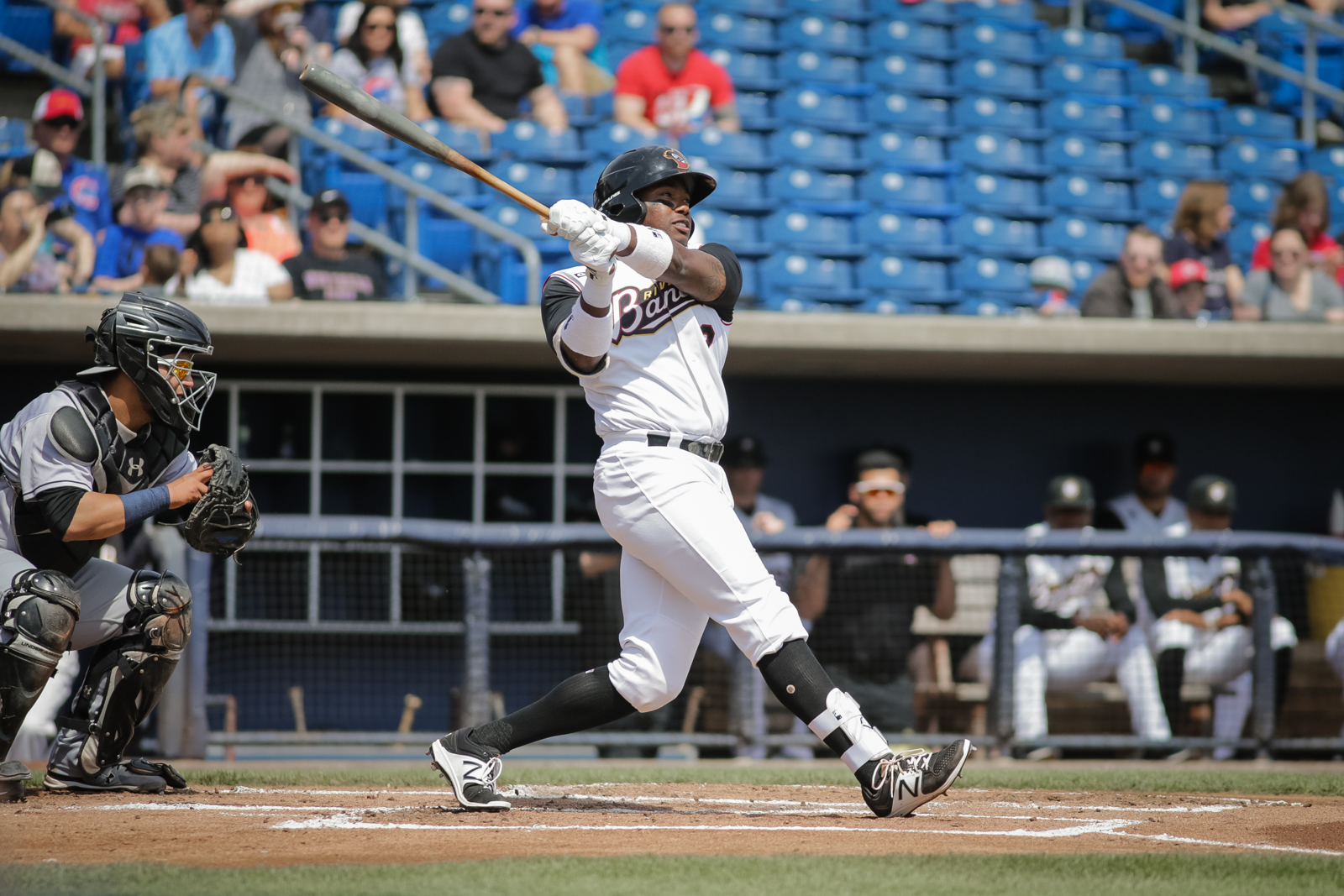 Carmen Benedetti, OF
Benedetti was drafted by the Astros in the 12th round of the 2016 draft following a junior season in which he hit .329 with more walks than strikeouts. In 69 games with Quad Cities he hit .332 with 20 doubles and 42 BB/37 K becoming a staple at the top of the River Bandits lineup.
Cristian Javier, RHP
Javier is a bit of an unknown in the Astros system but he has been dominant over his brief career. He had 24 K in 16.2 innings with Tri-City earning him a promotion to Quad Cities where he posted a 2.39 ERA and 47 K in 37.2 innings. He also dominated in the playoffs carrying Quad Cities to a Championship.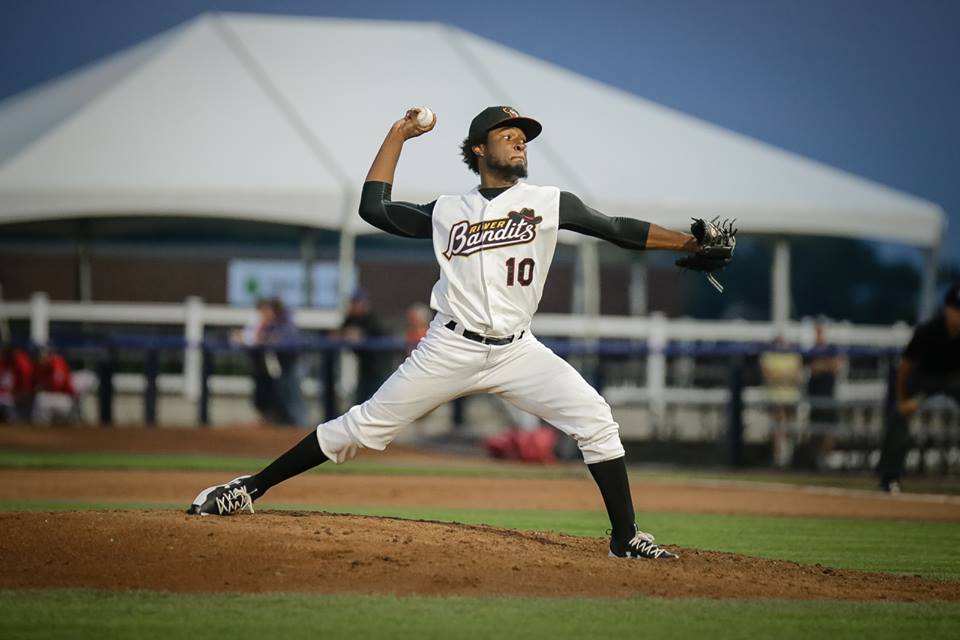 2018 OUTLOOK
There might be a couple guys who start the season back with QC, like Abraham Toro-Hernandez, but the majority of the talent will come from Tri-City and Greeneville. The River Bandits could start out with J.B. Bukauskas and Corbin Martin on the opening day roster to anchor the rotation. The River Bandits should also see Gilberto Celestino, Jonathan Arauz, and maybe Miguelangel Sierra.
It was a great season for the Quad Cities River Bandits and hopefully 2018 will be just as special!
Be sure to subscribe to receive weekly updates on the Astros minor league system. Also be sure to follow on Twitter, @AstrosFuture, and like my Facebook page, facebook.com/AstrosFuture.
**Photo Credit: Richard Guill**