Astros Future Interview: Akeem Bostick
As the off-season continues to roll along, I figured it was a good time for Astros fan to get to know one of the Astros prospect. This time up, is Astros pitcher, Akeem Bostick.
Bostick was originally drafted by the Rangers in the 2nd round of the 2013 MLB draft. The Astros traded Carlos Corporan for Bostick prior to the 2015 season. Bostick had a solid 2015 season dominating Quad Cities with a 1.50 ERA in 42 IP. He was promoted to Lancaster where he had a 5.88 ERA (4.63 FIP) in the hitter friendly league.
Bostick started the 2016 season with Lancaster but had a setback due to injury (more on that below). He ended up tossing 79.2 innings between Tri-City and Lancaster in 2016. Bostick has a prototypical pitcher's build at 6'6″ and 215 lbs. He is still viewed as one of the more high potential starters in the Astros system.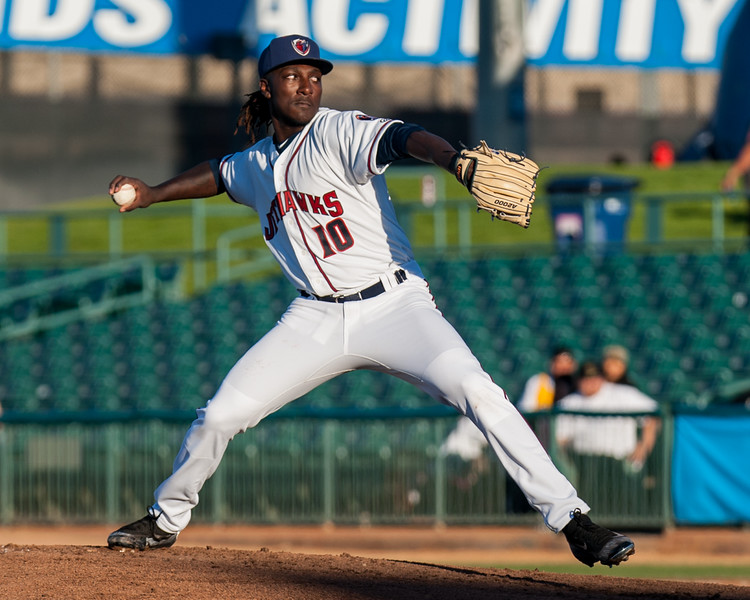 Akeem was able to take some time to answer some questions for me here. Let's get to the interview!
Astros Future (AF): You were traded from the Rangers to the Astros in 2015. Can you describe the feeling of being traded to another organization?
Akeem Bostick (AB): "Getting traded isn't so bad, people tend to think getting traded is the end of the world but I like to think of it as another opportunity to open more eyes."
AF: How did you hear about the news of you being traded to the Astros?
AB: "The guy in charge of minor league operations with the Rangers called and told me I've been traded. When he said that it didn't really hit me until about 5 hrs later after I got a lot of notifications on social media and texts and calls."
AF: Did you have any knowledge of the Astros organization prior to the trade?
AB: "I knew a little about the Astros because of Nolan Ryan and a former pitcher from my area back home (Jordan Lyles) but other than those guys I didn't really know too much."
AF: Did you play any other sports in high school?
AB: "I played football, basketball, and baseball in high school. The other 2 were kind of hobbies that I was actually pretty good at and enjoyed, but baseball was my actual love in a game."
AF: What is the most memorable moment of your professional baseball career so far?
AB: "I'd have to say just being out there with all my talented teammates, making new potential lifelong friends and competing with some of the best out there! "
AF: Can you describe your pitching style? Are there any pitchers you try to model yourself after?
AB: "I'm really just a competitive pitcher, any challenge that comes forth I'm not running. I don't specifically mock my game after anybody but I have been told by my former pitching coordinator with the Rangers that I'm more of a Chris Archer type of pitcher when I'm out there attacking guys and executing pitches."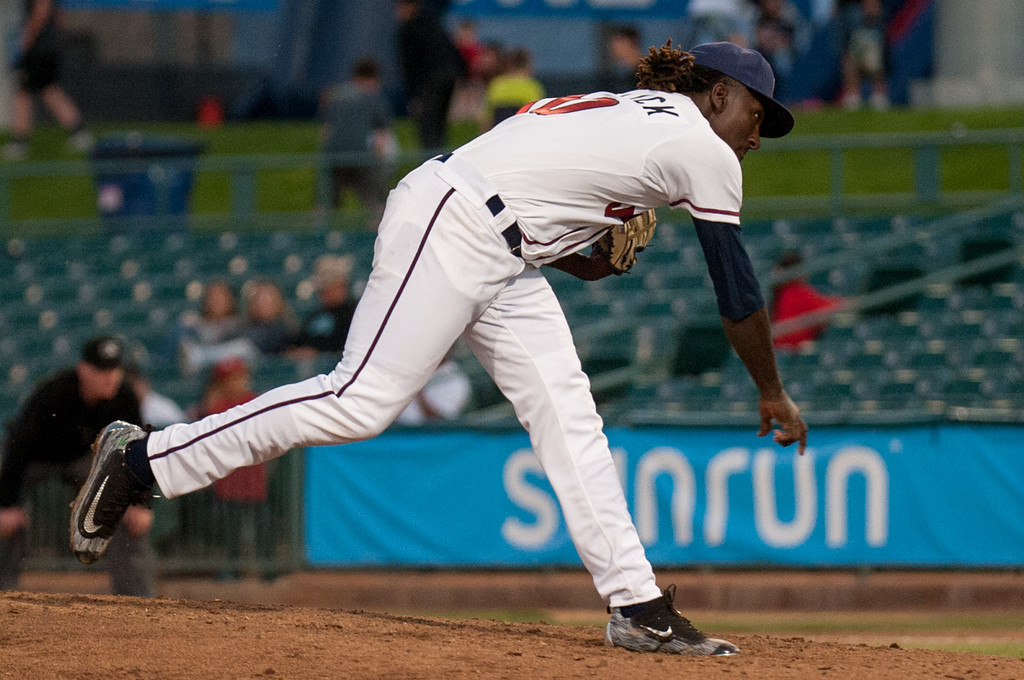 AF: Can you describe your pitching repertoire?
AB: "I like to think that my pitches are pretty good but I do believe they all could use more work and I can develop more control for each. I think that with adding this slider and cutter to my arsenal (instructional league) this upcoming year will help keep guys off certain pitches and both could develop to be powerful weapons in the near future."
AF: You had a groin injury early in the season. Was this the first time you dealt with an injury in professional baseball and how did this injury change things for you?
AB: "It's the second time I've been injured and both were the same injury once in 2014 and again this past season. But I do feel like it slowed my progression down and made me a little more cautious of my health. All in all, I don't think that it affected me deeply, just bought me more time to develop myself mentally as a pitcher. "
AF: What are you looking forward to most in the 2017 season?
AB: "I'm looking to win a championship this year! Whether it's in Corpus, Fresno or if God willing the big leagues. Just goes back to me being competitive, winning is everything, I feel like, cause nobody remembers losers"
AF: What is one thing the Astros fans should know about you?
AB: "One thing I think Astros fans should know is as long as I'm apart of the Astros organization I will ALWAYS give 110% in doing my part to help try and bring a championship to any city I may play in!"
Thanks again to Akeem Bostick for taking the time to answer some questions. Enjoy the rest of the off-season!
Be sure to subscribe to receive weekly updates on the Astros minor league system. Also be sure to follow on Twitter, @AstrosFuture, and like my Facebook page, facebook.com/AstrosFuture.
**Photo Credit: Ross Way Photography**