The Case For Drew Ferguson
When one goes to look at the Astros 2015 Draft, many players will catch your eye. There's the #2 overall selection the Astros had as compensation for failing to sign Brady Aiken, which they used to draft Alex Bregman. At #5 overall, the Astros took blue-chip prospect Kyle Tucker. At #37 overall, they stole Daz Cameron. Other players such as Riley Ferrell, Michael Freeman, and Garrett Stubbs were chosen in the first 10 Rounds as well. It's easy for a great player to get lost in the shuffle when taken in the later rounds, and thus is the case with 2015 19th Round pick, Drew Ferguson.
In the 2015 Draft, a grand total of 1,215 players were drafted to play for an MLB affiliate to begin the long journey that is Minor League Baseball. Out of those 1,215, only 7 were drafted from a team that currently resides in the Ohio Valley Conference. Arguably the best of the 7 was Drew Ferguson, a 24 year old right handed CF, drafted out of Belmont University.
Drew Ferguson attended Catholic High School in Tennessee and upon graduation signed on to play baseball at Belmont University, the only Division I school to offer him. It was there he blossomed into a 2-Time All-Conference selection in the Ohio Valley Conference. The numbers Ferguson put up at Belmont suggest that of a player with much more potential than your average 19th round pick.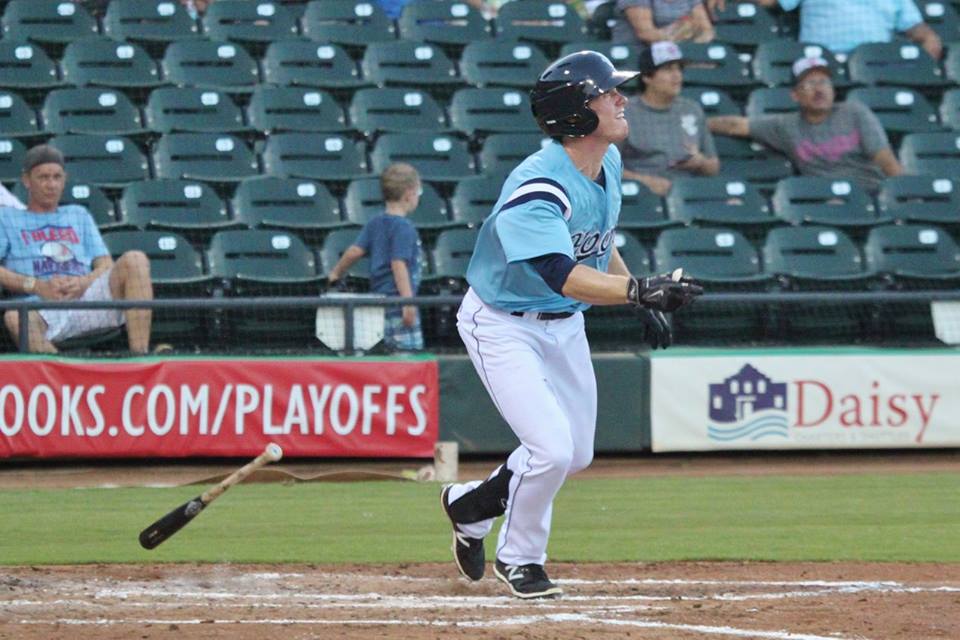 After playing sparingly his Freshman year and putting together a solid Sophomore season, Ferguson broke out as a Junior. Ferguson batted .344/.456/.589 with an astounding .376 BABIP in 192 ABs with 10 HR, 35 RBI, 20 BB, 37 K, and 12 SB. That season brought him his first All American Selection. Ferguson saved his best performance for last in his Senior season, hitting .395/.486/.682 with an unbelievable .399 BABIP, also slugging 11 HR, 60 RBI, 31 BB, and 24 K, striking out at only a 10% rate in 233 at bats. Ferguson finished his Senior season ranked in the Top-15 of 9 offensive categories in the NCAA, including 4th in runs scored with 72, 5th in 2B with 26, 7th in hits with 92, and 10th in overall batting average.
Ferguson was a quick and easy sign for Houston as a Senior draft pick, agreeing to terms with the Astros only 6 days after being selected. He was assigned to the Tri-City ValleyCats in Short-Season A Ball, and it was there he picked up right where he left off at Belmont. He played only 17 games in Low A before the Astros promoted him to Full-Season A Ball to play with the Quad Cities River Bandits. He finished the year there and put together and impressive statline in his short time in the Astros' system, finishing with a slash line of .297/.363/.427 with 4 HR, 27 RBI, 16 2B, 24 BB, 36 K, and 11 SB in 61 games between the two levels.
In 2016 the Astros assigned him High-A Lancaster to start the year, where he continued to impress. Playing 90 games and hitting .313/.410/.531 with 14 HR, 69 RBI, 25 2B, 45 BB, 82 K, and 25 SB, he was promoted to finish the final two weeks of the season in AA Corpus Christi. Ferguson has really been a surprise since being signed by the Astros. He's quietly become one of the best hitters in the Astros Farm System, as well as proving to be a valuable fielder at one of the corner OF positions, only committing 2 errors in 137 opportunities. He's not going to appear on many Top-Prospect Lists, but nevertheless he deserves to be.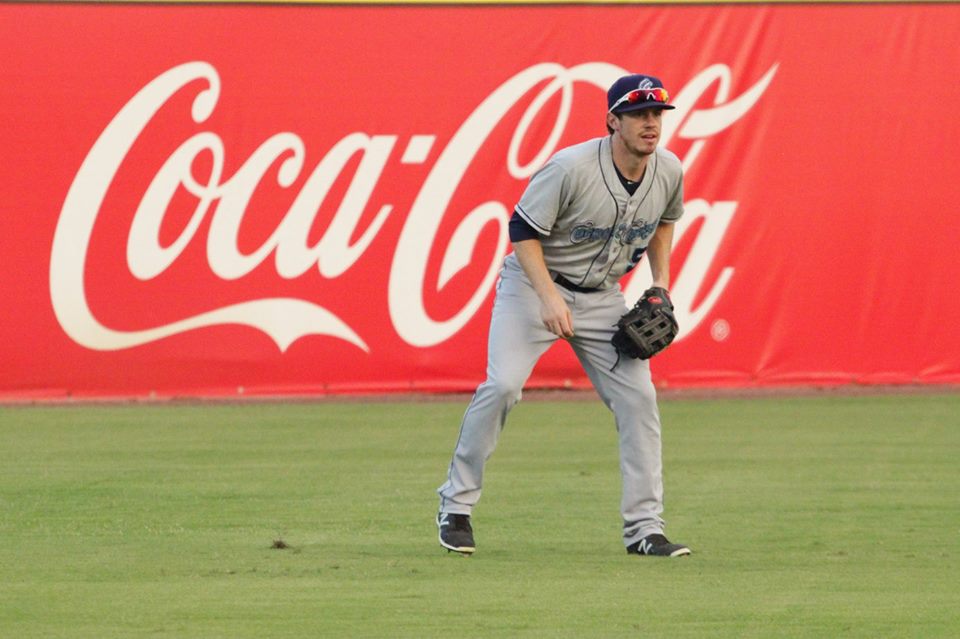 Ferguson is a great example of just how deep the Astros are in the Minor League system, where even after you get past the blue-chippers, you still find guys who can rake and produce consistently. Players like him make it easier to shop around a prospect or two. Given the need for a legit starting pitcher to compliment Keuchel and McCullers, it's sneaky good players like Ferguson that make trading a guy like Kyle Tucker (possibly for Quintana) sting a little less. Will Kyle Tucker be traded? The chances are very slim, and that very well could be the best decision. Do I want or think Tucker should be traded? Absolutely not. I just believe the OF depth and talent goes far beyond the rankings, and Ferguson is definitely a player that needs more credibility and praise for what he's done so far. His name is one you could very well see being brought up in the near future as a potential contributor at baseball's highest level because he's proving day in and day out to the Astros he has what it takes to be a great hitter.
It's not easy to find a complete player like Ferguson in the 19th Round, but Jeff Luhnow picked out a good one out of the Ohio Valley Conference and so far it has worked out very well for both parties. In a draft class featuring some polarizing names like Alex Bregman, Kyle Tucker, Daz Cameron, and Riley Ferrell, Ferguson's name deserves to be among them as one of the best of the class, and he's definitely a player you should keep a close eye on as we head forward into 2017.
Be sure to subscribe to receive weekly updates on the Astros minor league system. Also be sure to follow on Twitter, @AstrosFuture, and like my Facebook page, facebook.com/AstrosFuture.
**Photo Credit: Tammy Tucker**