Bobby Wernes Is Far More Than Just An Athlete
Davenport, IA- River Bandits third baseman is showing more and more that life is more than just baseball, it's about becoming a better person whether on the field or off. If you ever come to Modern Woodmen Park you will see a circle of guys just outside the infield dirt praying. In the middle of that circle is Bobby Wernes. A faith driven player who considers himself blessed to be able to play baseball and use his talent to help spread faith to others.
I asked him what got him into baseball. "Playing catch with my dad at about 3 or 4 years old in the backyard" he responded adding "My dad had season tickets to the Royals so I got to go to games." I then asked how he prepares himself for each game. "It starts by getting up and whether you had a good game the day before or not it's a new day." said Bobby. "I like to get in some early hitting and the preparation for a game starts hours before game time."
When asked about his favorite player he responded "Derek Jeter." I can see why. Jeter was always a class act both on and off the field. He is the type of player that never has a bad game. I saw it in his eyes that just playing and being on the field makes every game a good game.
Bobby is hitting .200 with 8 doubles, 1 triple and 50 total bases to go along with 11 RBI's. He has scored 18 runs in 62 games he's played in. His best stat is in the walks department with 23. That shows he is a patient hitter and is not looking to hit homers all he's looking for is to help the next hitter have a good at bat. He is selfless and humble but most of all he has belief in himself that is unmatched.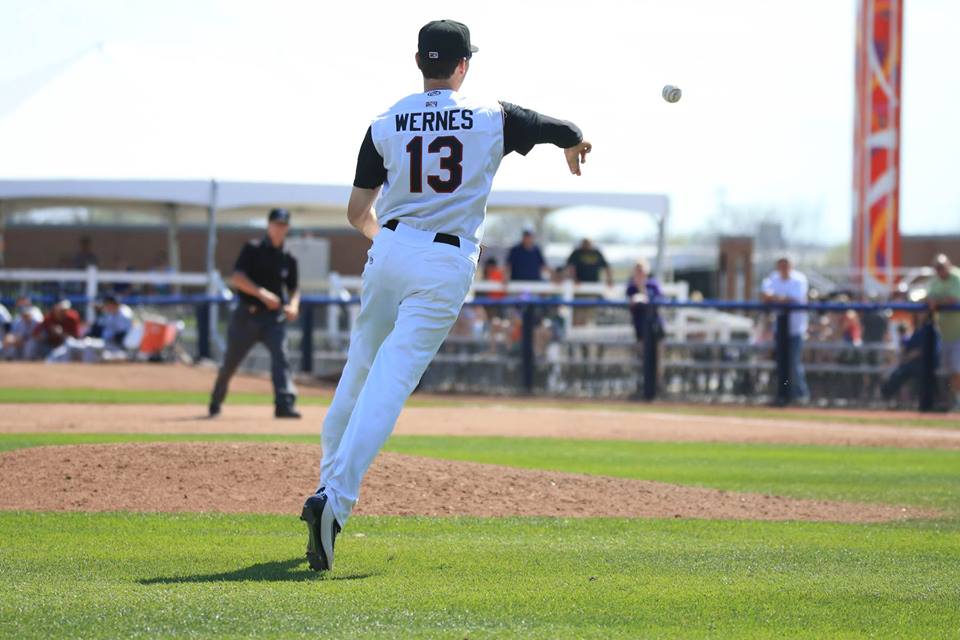 We discussed his faith and how it relates to his life. "When I was younger I went to church on Sundays and that was the extent of my faith. It wasn't till I got to college that my faith became my life" he said. Being a professional athlete and believer in God is not an easy thing to do. Wernes however has turned being an athlete and having faith in God into a tool to help him spread the word of God.
My experience with Bobby was a true eye opener and one interview I won't soon forget. In my eyes Bobby Wernes is not just a baseball player he is a young man who any young person should aspire to be. A young person who wakes every morning thankful to be able to live another day and thankful for the blessings of the talents he/she has. Bobby Wernes is far more than what is on the surface, he is a magnificent young man.
Be sure to subscribe to receive weekly updates on the Astros minor league system. Also be sure to follow on Twitter, @AstrosFuture, and like my Facebook page, facebook.com/AstrosFuture.
**Photo Credit: Richard Guill**