Justin Ferrell Is More Than Just A Pitcher
Davenport, IA- It was a cold wet day when Justin Ferrell took the mound against West Michigan. He started the game off well not allowing a run in the first two innings. The third inning was where he faltered. He gave up three runs in the inning and was pulled in the fifth. He took the loss in the game but he didn't let the loss get to him. He had 4.2 good innings with striking out three and allowing just three hits with three walks.
It might not have been his best outing but it showed that he never gives up. His life growing up in Oklahoma was normal. "We lived on a lake away from the city." he said in our interview. "I love the outdoors. I hunt, fish and doing anything outside is great."  I could tell from that he was an adventurous young man. Playing baseball is the perfect fit for someone who loves the outdoors.
Justin was with the Bandits last season but injuries have put a damper on his progress. "I had some injuries last season and struggled a bit earlier this season. My goal is the same as it was last season. I want to have a sub 2.00 ERA and make it to Lancaster." said Justin. "I also want to continue to stay healthy." Since that game on May 1 he has slowly shown improvement and has stayed healthy.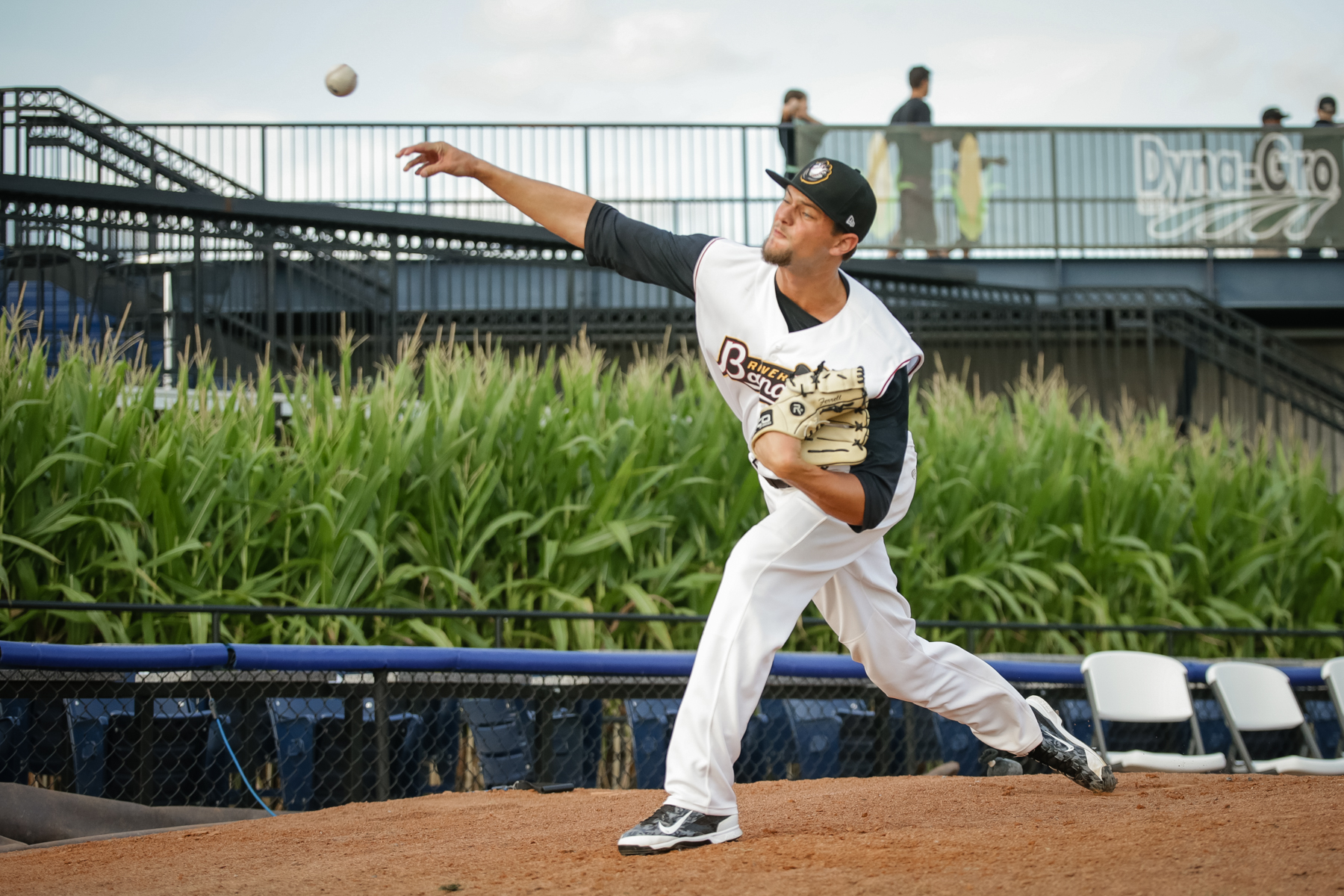 I then asked Justin what is was like living with a host family. "She makes us feel at home and welcomed." said Ferrell. " It's not much different from being at home. Most nights she is sleeping when we get home." He also had said that he moved in with Lori after his buddy moved up who just happened to be his ride to games and practices. His host mom Lori said "I'm so glad he is here at the house. Another blessing that I am getting to know him." They don't get much time together but the times they do are cherished. "His accent and smile make him so fun and easy to be around" Lori said.
My final question was about something that Lori had mentioned to me. I said "Just a heads up I spoke with Lori and she mentioned something about shoes?" Justin laughed and said "Yeah I have 12 pairs here and about 50 pairs at home. It's probably my biggest collection." Who would have thought a baseball player would have a collection of shoes. Very different from any other collection any athlete has that's for sure.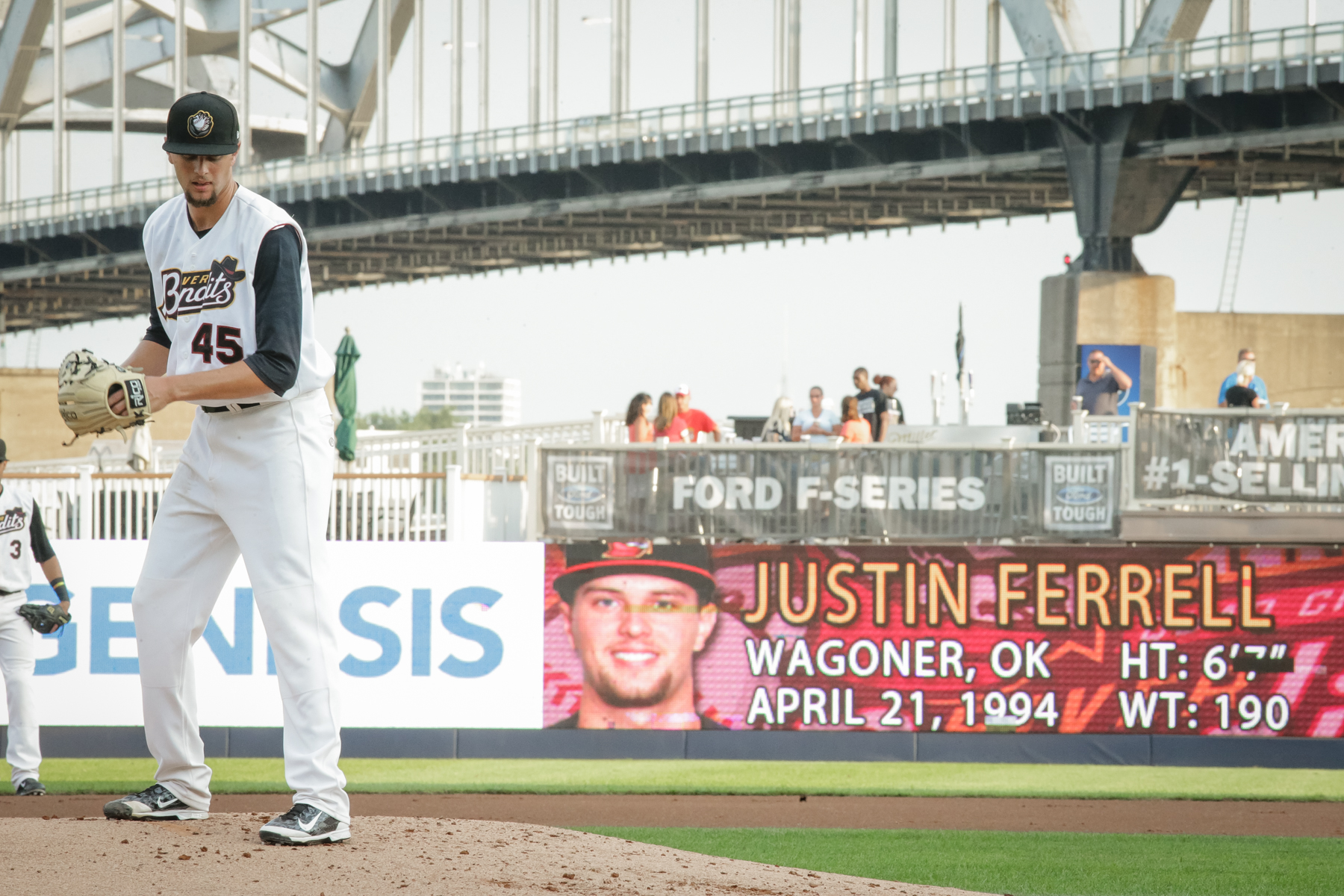 Standing 6'7″ tall he brings back memories of Randy "The Big Unit" Johnson. Justin is a righty while Johnson was a lefty but both use their size to deliver great pitches. Big tall pitchers have been a staple in rotations through out Major League Baseball and it would not surprise me to see Ferrell in the Astros rotation in the next few seasons. He was another pleasure to interview. With his determination he should be with Lancaster before the end of the season.
Be sure to subscribe to receive weekly updates on the Astros minor league system. Also be sure to follow on Twitter, @AstrosFuture, and like my Facebook page, facebook.com/AstrosFuture.
**Photo Credit: Richard Guill**