Dexture McCall Has Faced Struggles And Won
Davenport, IA- Life has a way of testing us every day.  From paying bills to job related stress we all face struggles everywhere we turn.  The young man who wears 27 for the Quad Cities River Bandits knows struggle all to well. Dexture McCall faced a huge hurtle early in life.  Born with a hole in his heart and having seven seizures after birth, his future was in question from day one. Dexture however fought and within time he was doing well.
I doubt many gave this young man a chance to become anything, let alone a baseball player.  When I asked what made him decide to pursue baseball he responded "It was my junior year in high school facing guys like Jose Fernandez that I decided I could do this." His college years he went to two different colleges including Hillsbourough Community College.
He was drafted by the Houston Astros in the 36th round of the amateur draft but that wasn't the first team who wanted him. The Colorado Rockies called and said they wanted him. "They called again and said they weren't taking me.  I was down and depressed. I decided to go to the beach . My grandma said she would pray and five minutes later the Astros called and said they were taking me. I was so excited." McCall recalled.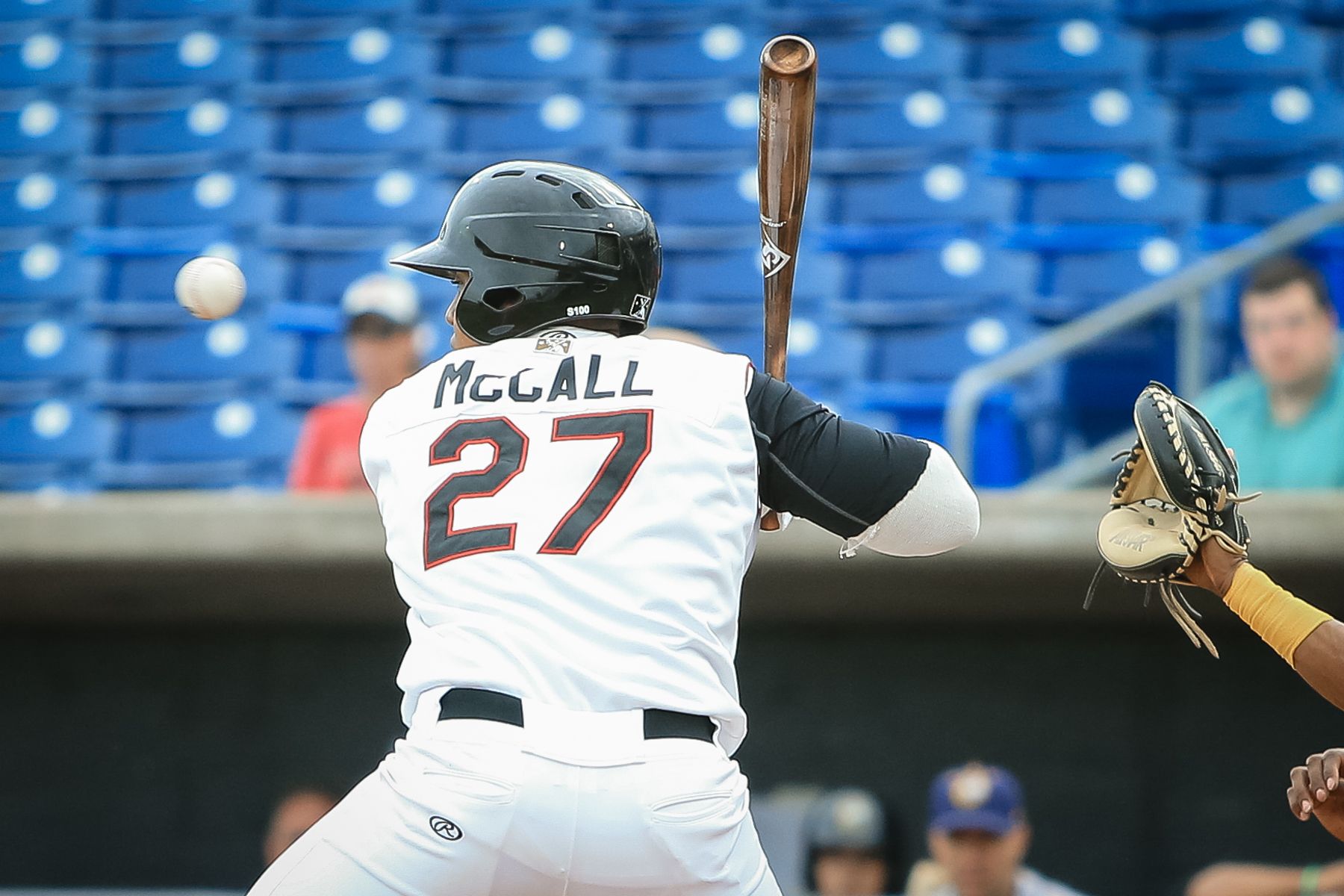 Since that day he has continued to show progress. "I go in each day and work hard and just do my best" he said.  He's been a reliable hitter and solid fielder for Quad Cities. He has faced challenges that not many people would just pack it in an hide and yet Dexture smiles as if to say "I got this." Truly a measure of who he is. "I'm blessed to be here and living the dream." he added.
A strong young man who has kept his faith and life intertwined as one in a world that is not very faith driven.  After hearing his story and what he went through to get to this stage I almost teared up.  So many young kids just give up but McCall believed in himself and worked hard everyday to become the most clutch hitter I have seen in a long time.