Astros Should Find A Spot For James Hoyt
If you follow the Fresno Grizzlies during their season, there is a great chance you've heard of James Hoyt, the lights out closer for the team. Hoyt came over to the Astros as a lesser known commodity in the 2015 Evan Gattis trade, and since then has been a dominate deliver in the Astros system.
Hoyt is not your typical prospect in that he is 29, but didn't start pitching in Professional Ball until 2013 for the Atlanta Braves. He had been a good pitcher for the Braves' farm until the trade that sent him packing to Houston. Since then, he has really taken the next step, transforming into possibly the most unhittable closer in the Minor Leagues.
With how dominate the bullpen has been in Houston this season, Hoyt has been the odd man out. He just missed out on being added to the final spot on the Opening Day Roster, narrowly edged out by Michael Feliz who has been nothing short of fantastic since becoming a regular Major Leaguer.
Hoyt took this as an opportunity to perfect his craft in AAA, earning the Closer role, and is a huge reason why the Grizzlies have walked out with a number of close victories this season. As the closer, he has pitched in 38.1 innings with an ERA of 1.88, a WHIP of 0.86, and an absolutely ridiculous 16.11 K/9 rate. He has saved 19 games, with 7 of those games coming at home in 1-run situations. In other words, when it matters most, he has come through in the clutch almost every time.
It's almost criminal that Hoyt isn't on a Major League roster yet. But at this moment, there is no one that needs to be replaced. Every reliever has done their job in Houston, and have done it well, and unless they receive a trade offer they can't refuse, it makes no sense to trade Hoyt. That means eventually Hoyt will get the call.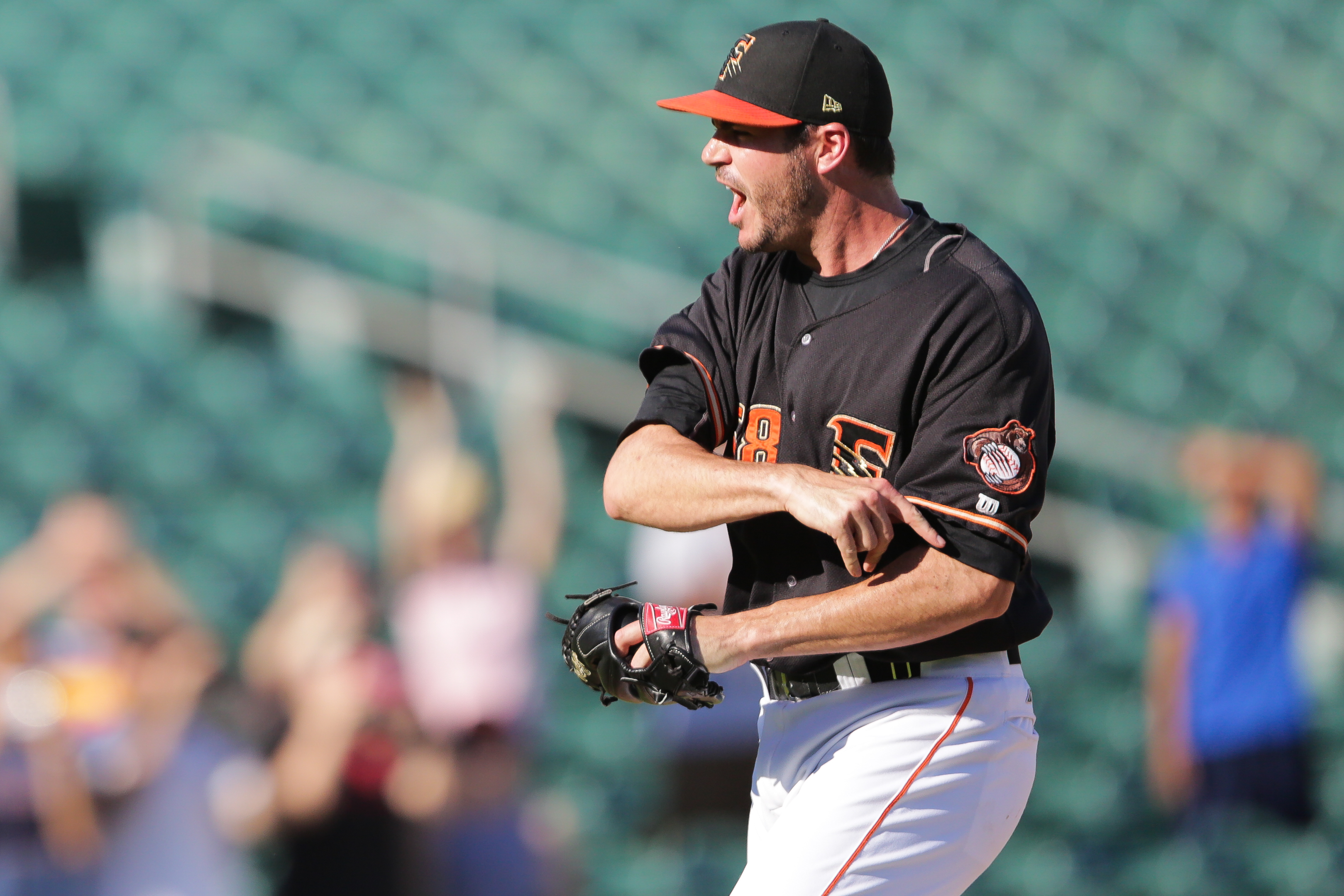 It's interesting to note that not a single player on the Astros is currently on the Disabled List (knock on wood). If a pitcher were to get injured, Hoyt would be the next pitcher to be called up. But obviously we don't wish harm on any of our fellow Astros, so he ideally should come up in a different way.
With the Trade Deadline drawing closer, Luhnow and the Astros look to buy as they plan on continuing to gain games for not only a shot at the Wild Card, but also a possible comeback for the Division. They won't trade pieces they view as important to the 2016 team, but there are a few players that could be traded as the Astros look for a potential upgrade.
It isn't too far-fetched to imagine that Luhnow could pull the trigger on a trade that would open up a spot for Hoyt on the 25 Man Roster. There's no doubt right now that Hoyt could help make the bullpen that much better, not only talent-wise, but also because of the presence of a fresh arm in an otherwise overused bullpen. Regardless, unless a trade were to go down, there has to be an odd man out. A trade makes sense not only to upgrade a place of weakness on the team (I use the term weakness lightly) but also to get Hoyt's feet wet in the Majors and see if he can replicate his dominance in one of baseball's best bullpens.
With Hoyt, at age 29 he's most likely at the peak of his career, meaning his time of decline will come faster than most prospects in the Minor League system. Considering how dominant he has been in AAA, he has earned his shot to show some of that dominance at the Major League Level. It's going to be figuring out who the odd man out is that will be the deciding factor on when he will get the call.
Be sure to subscribe to receive weekly updates on the Astros minor league system. Also be sure to follow on Twitter, @AstrosFuture, and like my Facebook page, facebook.com/AstrosFuture.
**Photo Credit: Kiel Maddox/Fresno Grizzlies*