Quad Cities Report: Astros Prospect Kyle Tucker Shining Bright
Davenport, IA– After hearing some of the names that have come through the Quad Cities as part of the Astros organization in the minor league system it's hard to imagine any of their draft picks not being great. This season though started very rocky for the new crop of picks going into Single-A ball but one young man stood out above the rest as far as his focus, drive and ability to adapt. That young man is Kyle Tucker.
In June 2015 Kyle Tucker was drafted by the Houston Astros with the #5 overall pick. He received a $4 million signing bonus at 18 years of age. His older brother Preston was already a part of the Houston Astros at the time Kyle was drafted. Kyle looked to make a name for himself and was moved to single-A Quad Cities to start 2016 after a stint with the Gulf Coast Astros in 2015. Kyle did sign a commitment letter to the University of Florida before signing with Houston. Kyle made his professional debut on June 22, 2015 and collected his first hit the next day.
He was moved up to Quad Cities Single A team in April of this year and has continued to improve with each game. When I first met him on April 6th I couldn't help but notice his cool calm demeanor as he went from reporter to reporter. I asked him about his expectations and playing in the same system as his brother. "We all have our own path" he said. It was clear he wasn't worried about anything but playing hard everyday and following his path. I asked him where he wanted to be by season's end. Kyle replied "I would love to be up with Lancaster and have a ring."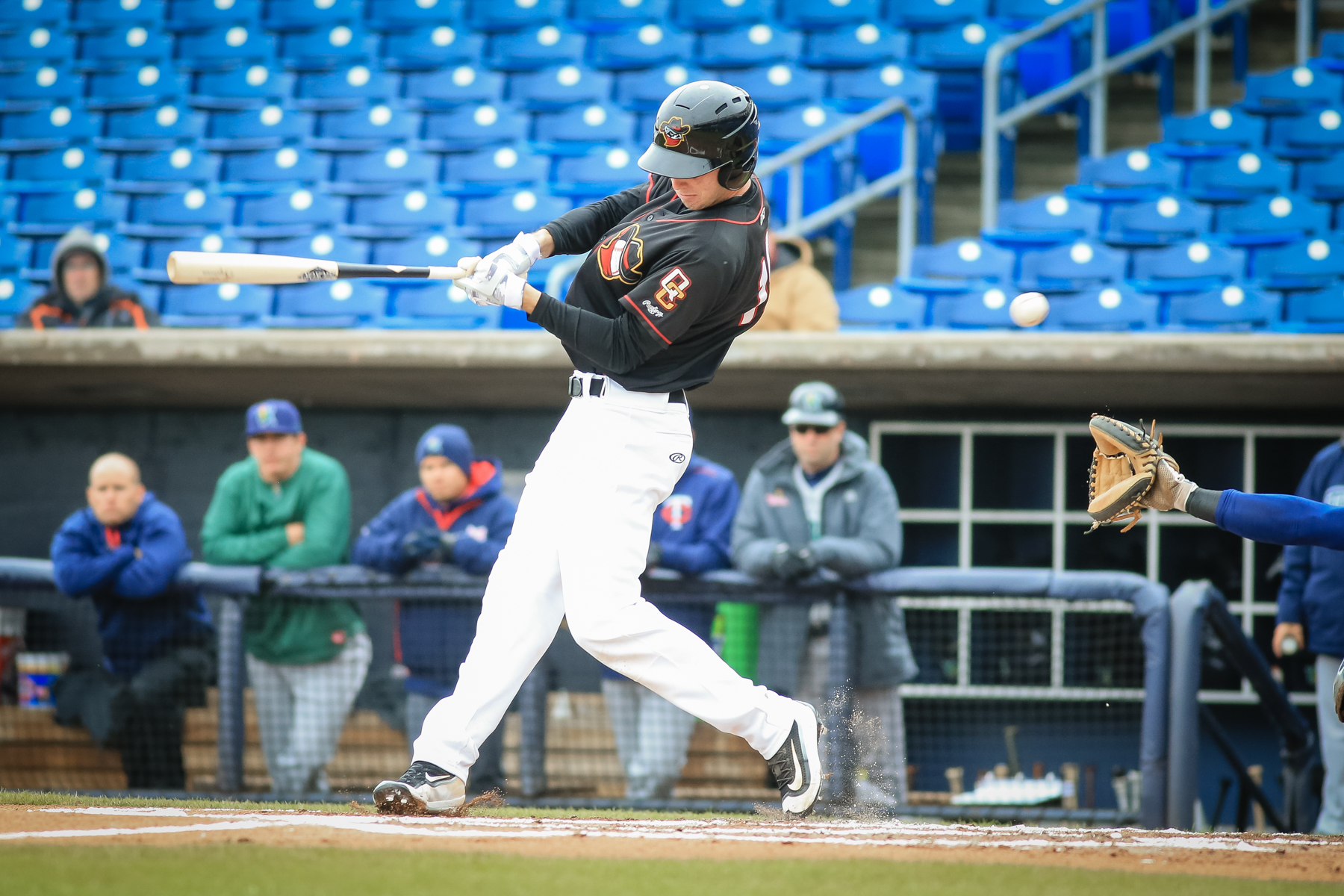 Since that time I've seen him grow into a great hitter and even better fielder. He leads the River Bandits with 19 RBI and is second in batting average with a .323 average. League wise he is fifth in hits with 43 and leads the league with 18 stolen bases and is seventh with his .323 batting average. Pretty good numbers for a 19 year old.  Recently I talked with Tucker again. I asked him what his biggest accomplishment has been thus far, "Making adjustments quicker both hitting and fielding. Coaches come up with gameplan and we have to make the adjustments."
Next I wanted to know how losing key players has affected the team. He replied, "Losing Deemes, Dorris, Marlow and Bower is tough but we have great pitchers coming up and we will do what is needed to put things together. We have 4-5 starters now." My final question was about his hitting and if he focused more on just putting the ball in play as opposed to going yard.  "I just focus on making solid contact and driving the ball. The home runs will come but I just want to keep making good solid contact." Those are the answers of a seasoned ball player not a 19 year old rookie just starting out.
It was a true honor to not only get to interview Kyle but to also watch him grow as a player. I look forward to seeing him continue to grow. He may only be 19 but he is already conducting himself as if he were a veteran player on the biggest stage. Keep working hard Kyle. Your time for moving up is not far off. For those who are in the Quad Cities, I ask that you come out to Modern Woodmen Park and watch this kid in action. He is truly a sight to see.
Be sure to subscribe to receive weekly updates on the Astros minor league system. Also be sure to follow on Twitter, @AstrosFuture, and like my Facebook page, facebook.com/AstrosFuture.
**Photo Credit: Richard Guill**