Connor Goedert Is A Prospect That Can't Be Overlooked
Davenport, IA- In minor league baseball it is never set in stone where you will end up or if you will get brought up to the next level at all. Know one knows this better than Quad Cities third baseman Connor Goedert. He started the 2016 season in extended spring training. "I'm not going to lie and say I wasn't disappointed. I was but it motivated me and I forgot about it pretty quick." said Goedert. Now that he is with Quad Cities he is proving to be a big asset to the team.
Growing up in Ottawa Kansas life was pretty normal. "It was nice. My dad used to pitch batting practice and hit to me and my brothers." he said. I asked what impact his parents had on him and he said "Huge impact. Being away from home and traveling you get down a lot. Being a minor league player you want to always be level." Parents are an important part of his life. Waiting to get into a game I met his mom and dad. I chatted a bit with his mom and she said "We don't get to see him play much so being here is very exciting." Seeing the joy on her face that cold day was truly heartwarming.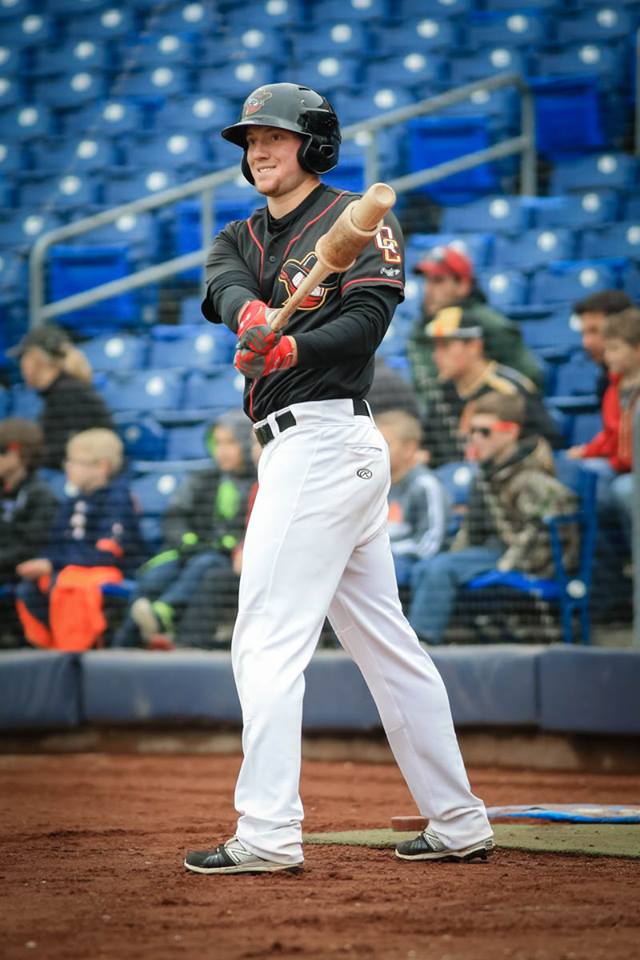 Finally I asked Connor who his baseball idols were growing up. I was surprised by his response. "Chipper Jones. Other than that I had a lot of players I liked to watch but I would really say my brother. He's nine years older than me and watching him go through all this from the minors to the majors was great." Goedert said. Looking at how he has played and how his season has progressed is truly amazing. As of this article Goedert is hitting .212 with 22 hits in 104 at bats. He has three homers and has 20 RBIs. In one game Goedert had 6 RBIs to help the Bandits to a huge win over South Bend.
Like all great athletes you have to start at the bottom. Connor did and has now proven to be a very dangerous hitter and fielder. He brings life to the clubhouse and his humor is unmatched. Connor Goedert is one of a kind and it's great to see him playing for the River Bandits.
Be sure to subscribe to receive weekly updates on the Astros minor league system. Also be sure to follow on Twitter, @AstrosFuture, and like my Facebook page, facebook.com/AstrosFuture.
**Photo Credit: Richard Guill**